Back to overview
Supporting women candidates for parliamentary elections in Tunisia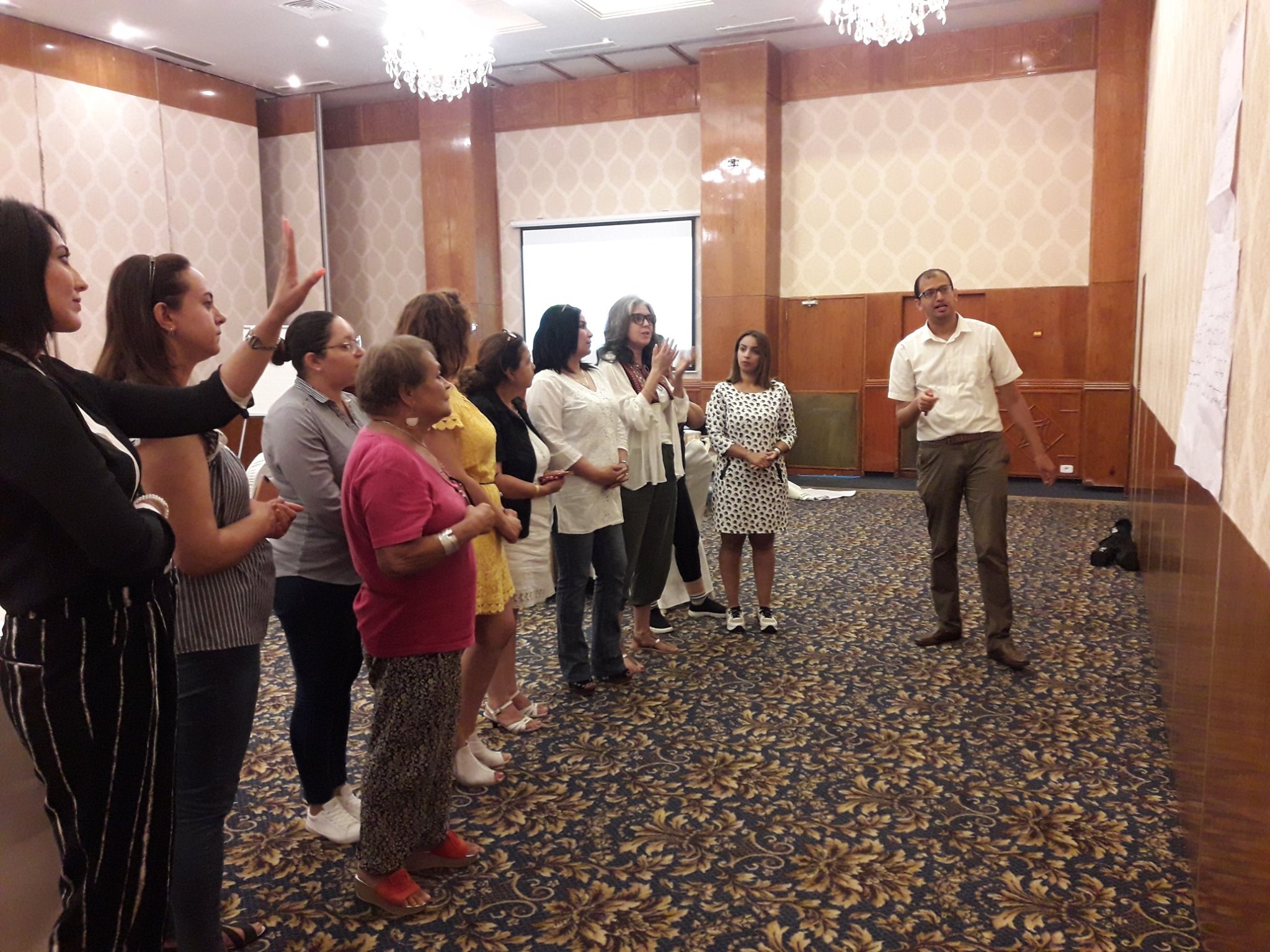 Campaign management training for women candidates in the 2019 Tunisian parliamentary elections. Photo credit: International IDEA
<p>Removing the remaining barriers to women's political participation through trainings in media relations, electoral management and strategic planning</p>
Removing the remaining barriers to women's political participation through trainings in media relations, electoral management and strategic planning
At 36 per cent, Tunisia has the highest proportion of female representatives in parliament in the Arab world and ranks 30th among the world's democracies. Despite great success in achieving greater representation for Tunisian women in politics, many women report challenges associated with taking part in all aspects of political life.
Leading up to the 2019 parliamentary elections, International IDEA organized a series of workshops to facilitate learning about these challenges. Candidates running for parliamentary elections noted that women still struggled to reach the leadership level within their political parties, and said they are often excluded from strategic discussions. Many also have inadequate financial and human resources for their work and said that their poor knowledge of internal processes made it more difficult for them to influence party policies.
In response to these issues, and to prepare women candidates ahead of the 2019 parliamentary elections, International IDEA organized trainings for women candidates focusing on three key areas—media relations and public speaking, electoral campaign management, and strategic planning. We contacted several political parties asking them to nominate women candidates to participate in these trainings and nine parties sent their nominations for 22 women who attended at least one of three trainings.
'Citizens don't care about the candidate's sex. They care only about what he/she can achieve for them.' — Haifa Ben Fraj, one of the participants and head of the candidate list of Al-Qotb in the constituency of Kairouan
The trainings enhanced the candidates' understanding of the electoral process, improving their ability to run successful campaigns, and allowed them to share experiences.
Three of these participants were successfully elected for the first time to parliament in the elections of 6 October 2019. Two of the elected women, Kenza Ajala and Marwa Ben Tamrout, are from the Ennahdha Movement political party, and secured seats for the Gabes and Medenine constituencies, respectively. The third elected member is Sonia Khechine from the Tahya Tounes political party, who secured the seat for the Ben Arous constituency.
Through events and trainings, International IDEA supported political parties in Tunisia in recruiting women political leaders to contest elections to ensure they contribute to a party system that is inclusive, responsive and accountable to all citizens.
Read more stories about International IDEA's results in our Annual Outcome Report 2019: Democracy In Action.