Back to overview
South Africa: Pan African Parliament fails to push for gender parity as Parly elects another male President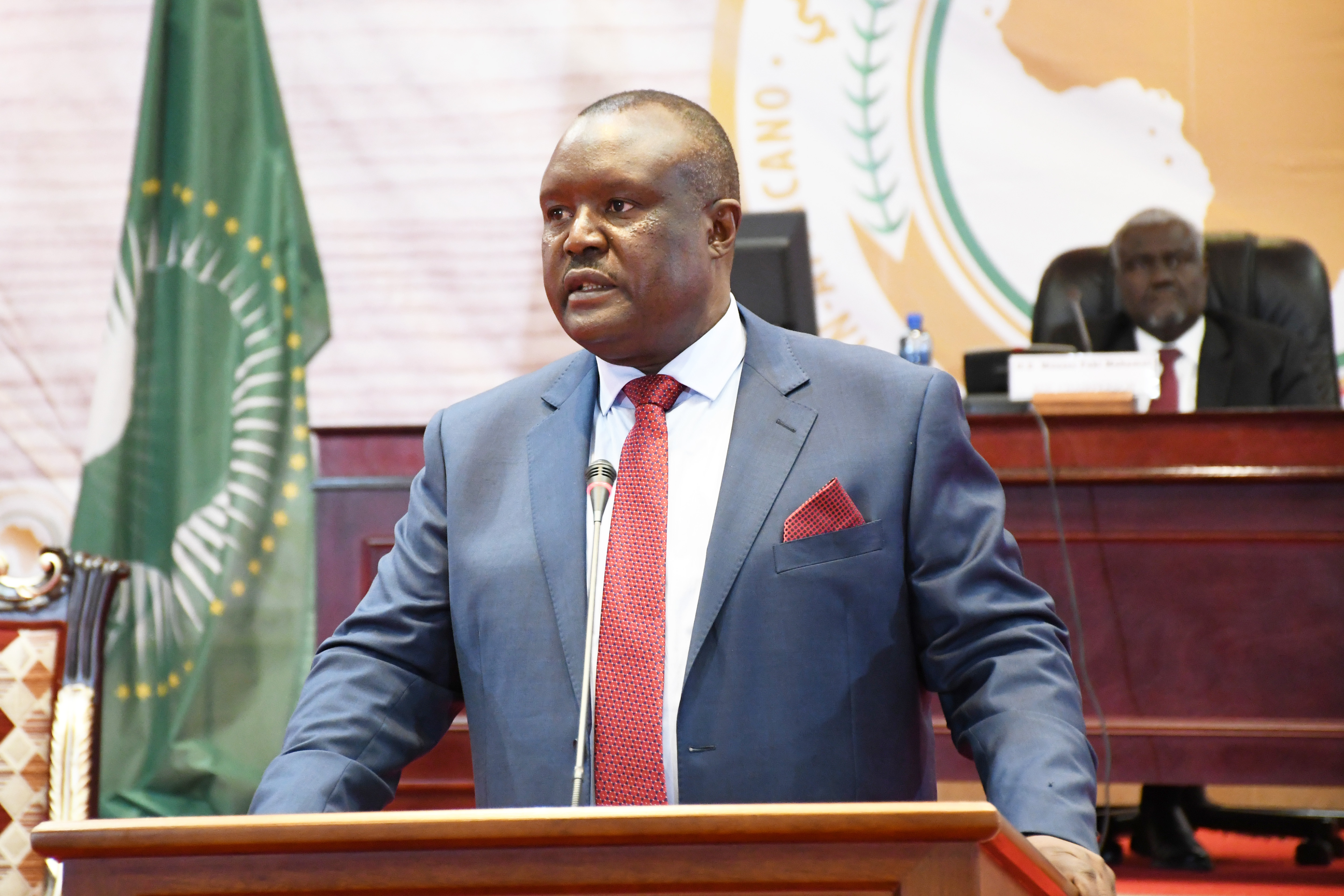 Gender parity in continental leadership remains elusive after one of Africa's leading organizations, the Pan African Parliament (PAP), recently elected a man to lead the institution. Last week, Zimbabwean-born Chief Fortune Charumbira was elected as the new Pan African Parliament president. He became the fifth president and the fourth man to lead the organization since its formation in 2004.
Using the principle of the rotational presidency, Southern Africa, which was due to present a candidate for election, put up a male candidate, Chief Charumbira, a senator and traditional chief. Chiefs are considered custodians of fairness and advocates of equal representation.
The recent election is a slap in the face for gender parity and also questions the sincerity of the African Union and other similar organizations to push for female leadership in continental governance. Only one woman, Gertrude Mongella from Tanzania, once led the organization as its inaugural president.
Since then, men have been taking turns to lead PAP, in what many regards as a failure by the organization to walk the talk on one of its ethos, gender equality- which is a crucial requirement for the existence and sustenance of the continental body. As part of its requirement, of the five members per member state that are seconded to the 205-member Parliament, at least one of them has to be a woman.
However, the recent election and the previous four, have demonstrated the body's lack of commitment to aggressively push for gender equality by affording women an opportunity to lead. In the vice presidency, women are often slotted in what many have described as "tokenism".
The involvement of women in governance issues remains a contentious issue around the globe despite the presence of international, regional and sub-regional statutes that speaks to gender equality and the need to integrate women into socio-economic and political structures. 
Globally women are numerically significant to men, and yet they continue to take marginal roles across all sectors of the economy, especially in Africa, where the society is predominantly patriarchal. It, therefore, becomes imperative for organizations like the Pan African Parliament to advocate for gender parity, by also voting for women into power.
Established in 2004 by Article 17 of the Constitutive Act of the African Union, the objective of the Pan African Parliament is to provide a common platform for African people and their grassroots organizations to be involved in discussions and decision-making on problems and challenges facing the continent.
It also has the responsibility to help Africa's people hold their leaders to account and eventually attain legislative and not just consultative or advisory powers.