Back to overview
Paraguay: Political Training School for Women Leaders earns award from the Global Network on Electoral Justice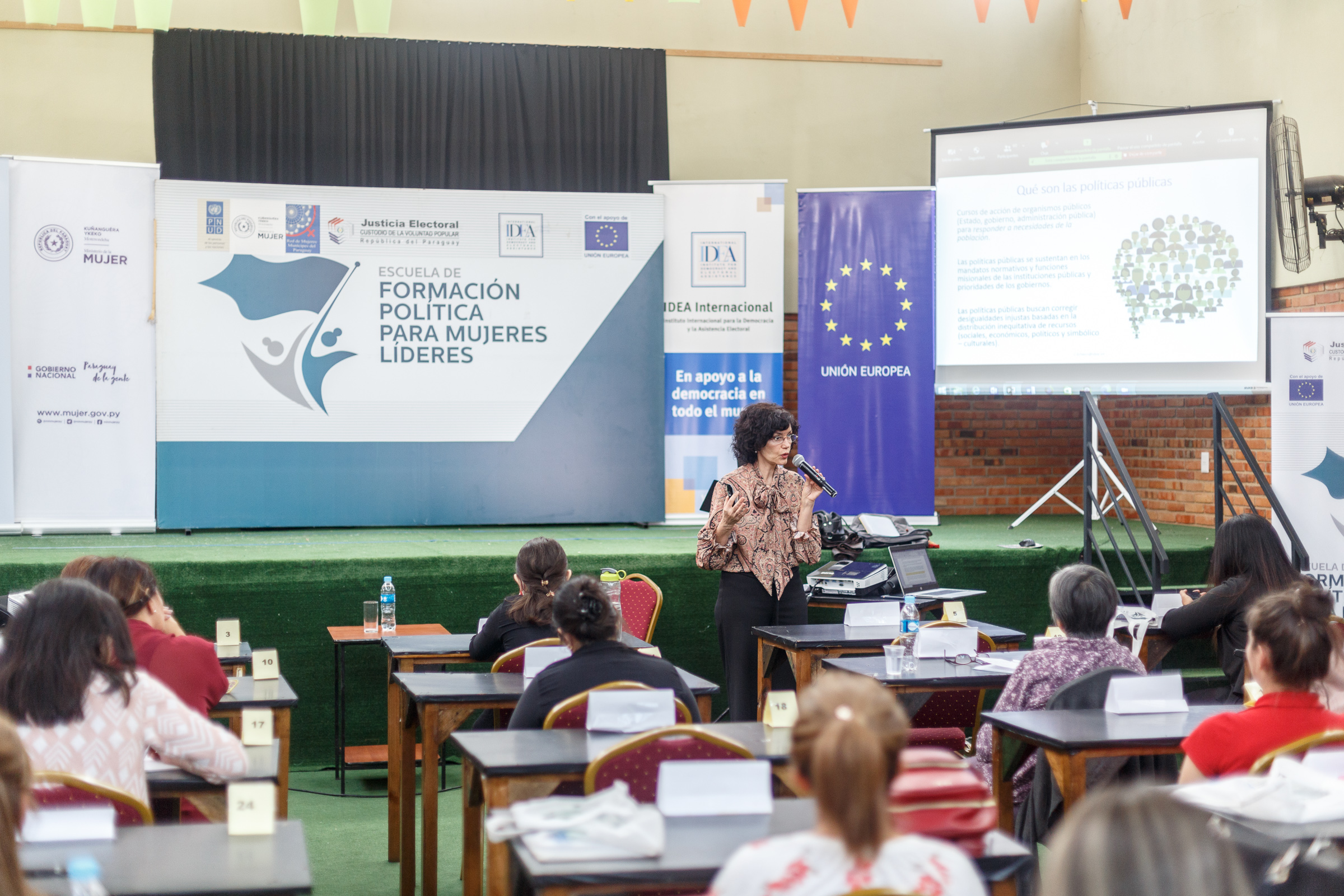 The women's training programme, led by the national electoral management body in cooperation with International IDEA, earned an Honorable Mention in the Gender Equality category in the first edition of the Global Network on Electoral Justice Awards for meeting the main criterion of contributing to a concrete and measurable increase in gender parity in public life. The distinction will be presented during the Fifth Plenary Assembly of the Global Network on Electoral Justice, to be held from October 9 to 11 in Bali, Indonesia.
The Political Training School for Women Leaders is but one outcome of the cooperation partnership between the Institute's Paraguay Programme and the EMB, the Superior Tribunal for Electoral Justice (TSJE, by its acronym in Spanish), and an integral component of the project "Consolidation of Paraguayan Democracy II" funded by the European Union. The School also received collaboration from the UNDP, the Ministry of Women, the Gender and Equity Commission of the Senate, and the Paraguayan Network of Municipal Women, a nationwide municipal women's organization.
The School was designed to be plural and inclusive across party lines, promoting the gender perspective above partisan divisions. The School's programme comprises 17 modules taught over 10 weeks, and aims to provide tools to promote the public voice of women, covering different topics relevant to the full exercise of their citizenship: political communication, functioning of the State, electoral norms and processes, and a historical perspective of the political participation and representation of women. 
The training initiative is currently in its 10th edition, and recently surpassed the mark of 500 trained women leaders since its beginnings in 2017.
The award is a stimulating recognition, and a reminder of the importance and far-reaching impact that empowering political women has.