Back to overview
Myanmar takes stock of lessons from by-elections to prepare for 2020 general elections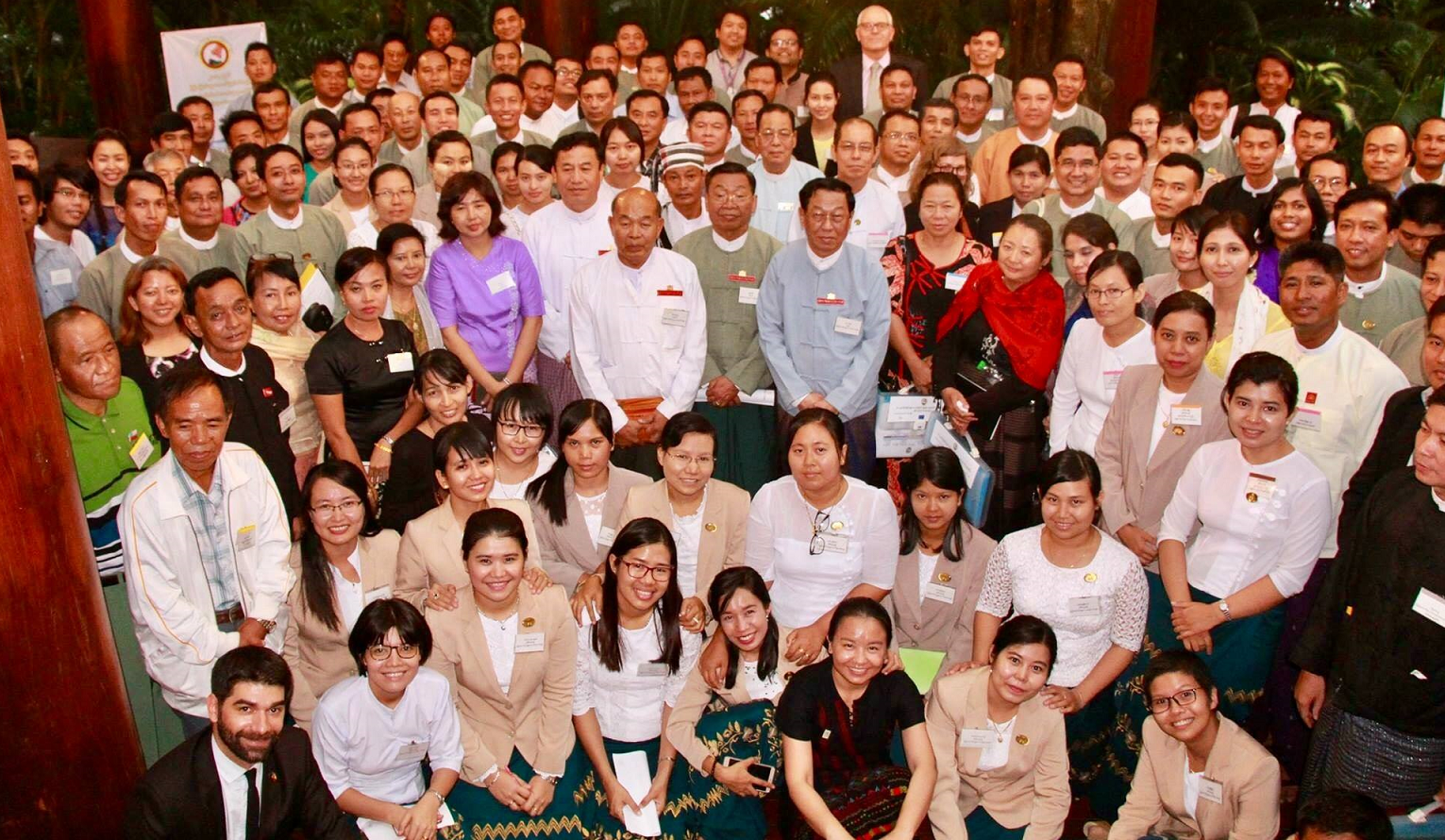 More than 140 delegates attended the two-day Post-Election Review Conference. Photo Credit: U Tun Naing Oo, UEC Deputy Director
The Union Election Commission of Myanmar held a Post-Election Review Conference in Yangon, Myanmar, on 22-23 June 2017. The conference brought together a wide array of stakeholders to discuss some of the key lessons learned during the 2017 by-elections, and to build on those achievements for the preparation of the 2020 general elections.
The diversity of the organizations represented at the two-day conference reflects the complexity of an electoral process, and the fundamental importance of a multi-stakeholder approach to electoral cycles. Over 140 representatives from the Union Election Commission (UEC) and its sub-commissions, the Commission on Legal Affairs and Special Issues, the Ministries of Foreign Affairs, Home Affairs, Education, Labor, Population & Immigration, Candidates and political parties, civil society organizations, election observers (domestic and international), and international assistance providers, all gathered to share their experiences of the 2017 by-elections and identify areas for continued improvement in the administration of electoral processes in Myanmar.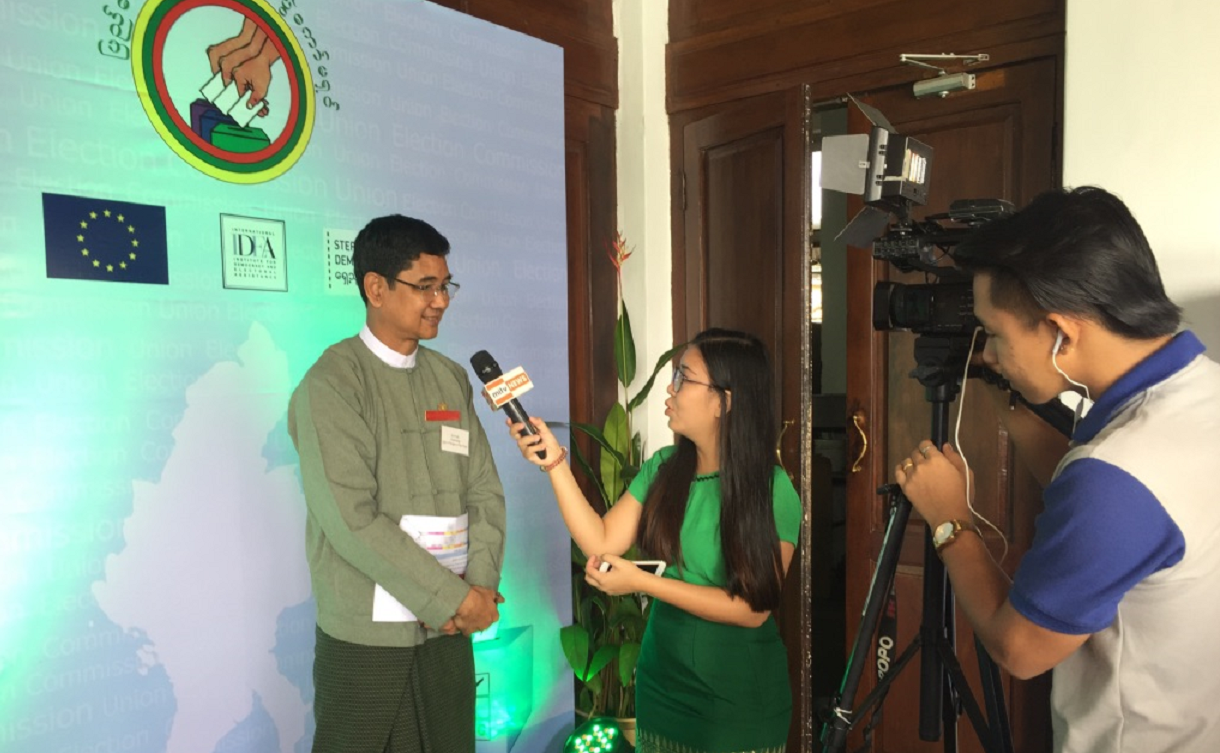 Mark McDowell, Head of International IDEA mission in Myanmar, emphasized the importance of such an exercise even when an electoral cycle has been as successful as the 2017 by-elections: "The importance of taking lessons from an electoral cycle is less evident when the elections went well, and the by-elections of 2017 definitely went well. However . . . electoral processes always have room for improvement, and the UEC has reiterated several times its dedication to keep doing better and better with each election".
The conference was a model of transparent and open dialogue. Over two days, in both breakout and plenary sessions, the participants to the 2017 Post-Election Review conference exchanged views and critiques, about their respective roles and recommendations for the electoral process. Topics of discussion included electoral operations, voter registration and identification, advance voting, candidate nomination and political parties' code of conduct, electoral observation, and civic and voter education.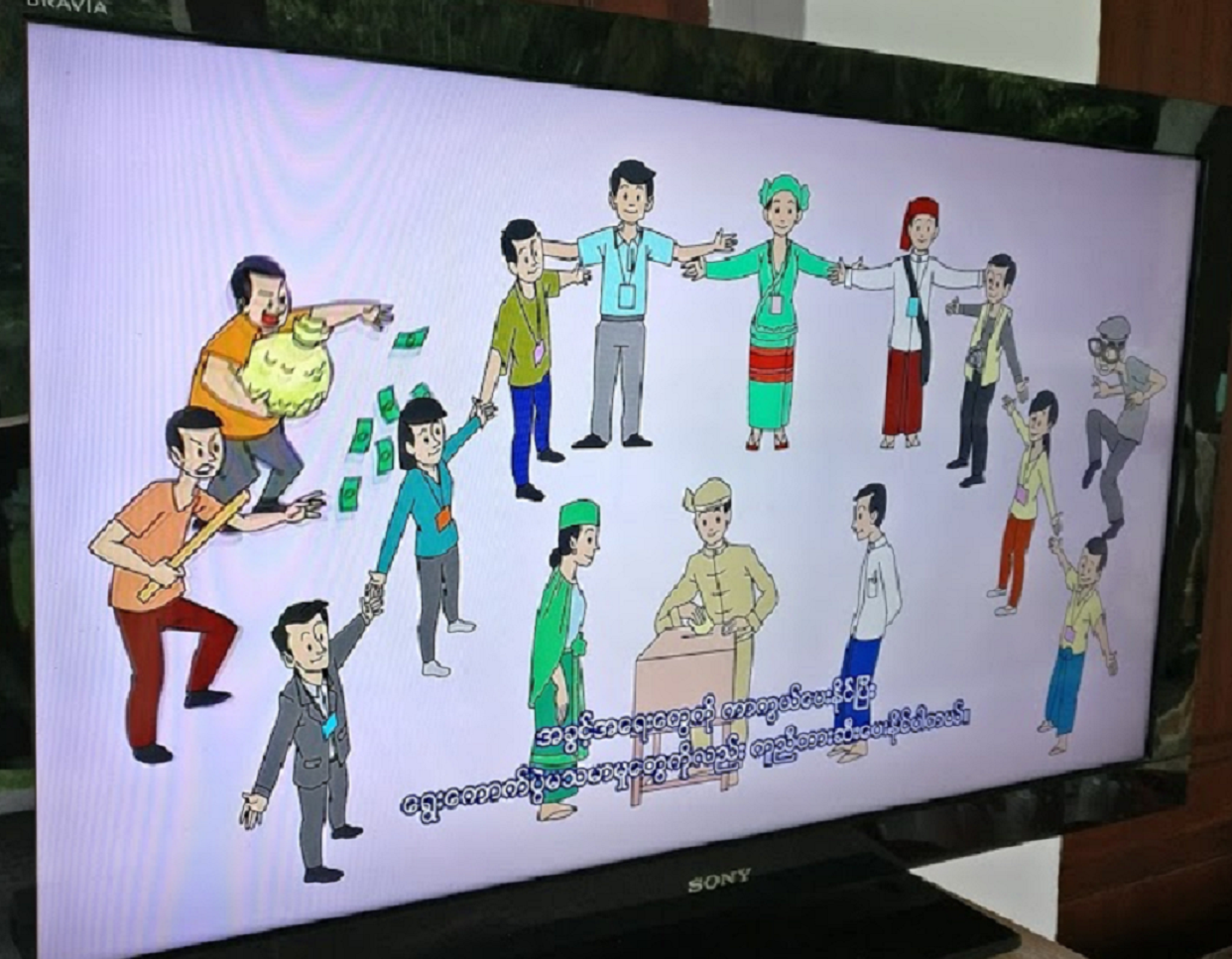 The recommendations of the conference will serve as a starting point for the three-year, large-scale electoral reform process which Myanmar is about to initiate. In his closing remarks, Chairman of the UEC, U Hla Thein, encouraged participants to keep approaching elections as a team effort, and to never lose sight of the historic importance of any election for Myanmar's transition to democracy: "We have lived in the shadow of military dictatorship for long. We have moved to a democratic set up and we are new to it. What we are doing is for the good of the future generations."
The European Union sponsored the event under the Support to Electoral Processes programme implemented by International IDEA. To learn more about International IDEA's activities in Myanmar, check out our International IDEA Myanmar Facebook Page.