Back to overview
Mongolia's political parties learn how to overcome common finance challenges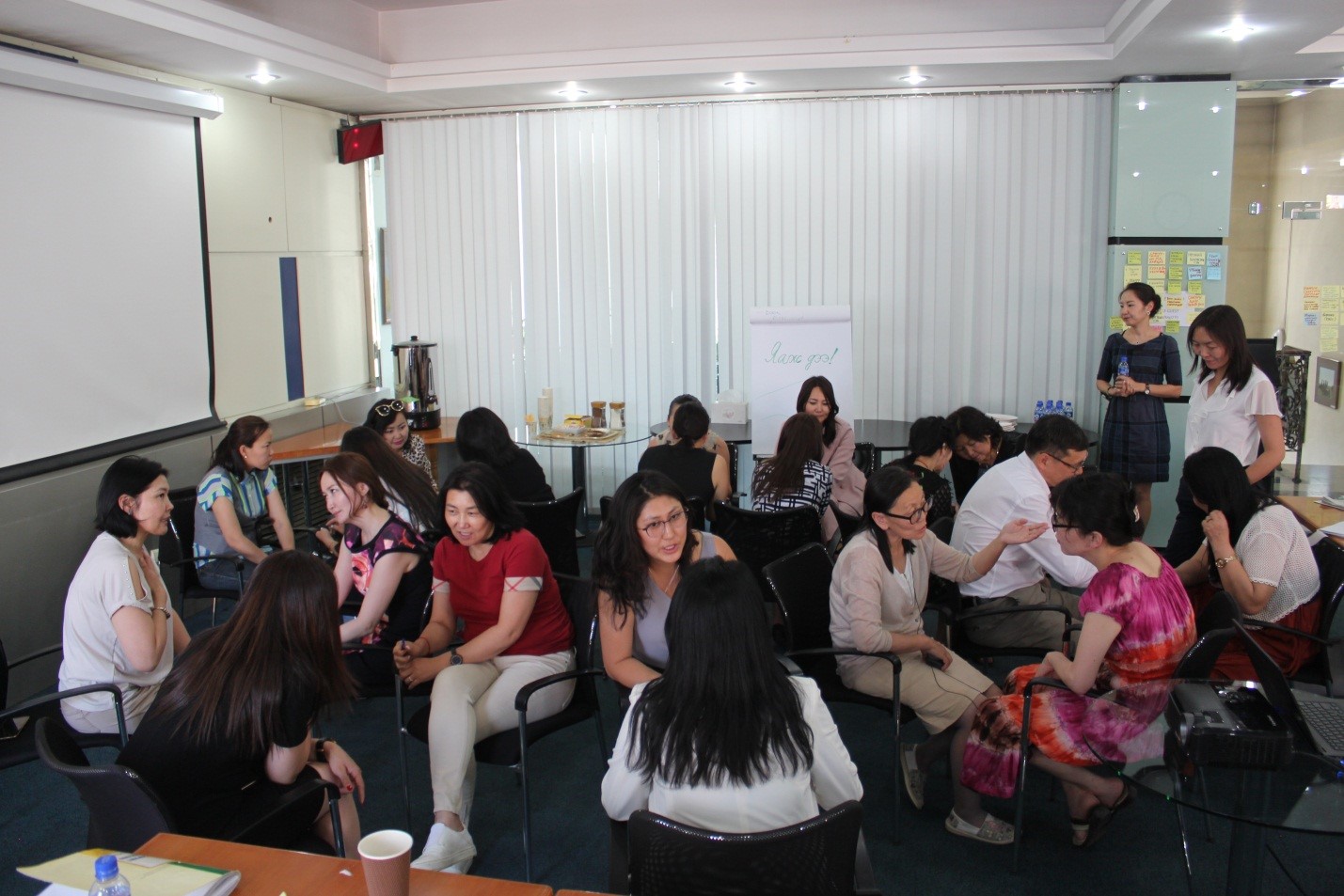 Reaching across the aisle: Women from opposing political parties sit together to discuss common challenges and ways to improve inclusiveness of political process in Mongolia in June 2018. Photo: BRIDGE workshop.
Mongolian People's Party, Democratic Party, Mongolian People's Revolutionary Party, Civil Will Party and National Labour Party recently all came together at a training event to face common challenges: integrity and inclusivity in political party finance. The event allowed unprecedented dialogue on these issues to emerge. 
Mongolia began holding multiparty elections in 1990, but widespread corruption hinders development and democratic progress. Women and youth, the largest groups in Mongolia, struggle to participate fully in the political life of the country. Although many women and youth are members of political parties, young people and women in Mongolia lack general knowledge on how to leverage political finance to achieve a more level playing field for themselves within their parties and in contesting election.
Once the BRIDGE training on political finance and gender and youth empowerment was well under way, around 30 participants from Mongolia's five main political parties didn't want the dialogue to end.  On the last day of the training on the international principles related to political party finance, the participate wanted to find a way to keep talking and stay connected via social media groups.
The training is just one activity under the European Union co-funded "Level Up: Political Financing with Integrity" project in Mongolia. The project is implemented in cooperation with the Open Society Forum (OSF) and International IDEA to improve political finance regulatory frameworks in a way that empower women and young politicians and that protect the integrity of public policy making from the influence exerted by money in politics. As part of this project, International IDEA and OSF conducted two-day BRIDGE workshops on the topic of money politics and inclusion in June 2018.
Although each workshop focused on a specific target group, some areas were common: An introduction to BRIDGE; international standards and best practices in creation of an inclusive environment throughout the electoral cycle; political financing including campaign financing regulations to promote women's and youth participations; the status of political finance and gender equality and youth participation in politics in Mongolia; and the modelling women/young leadership in politics.
The Level Up: Political Finance with Integrity project aims to improve political finance regulatory frameworks in Moldova, Mongolia and Paraguay. It focuses on how these regulations could better empower women and young politicians; and how they can protect the integrity of public policy making from the influence exerted by money in politics. This project is co-funded by the European Union.