Back to overview
Looking Back at the Global State of Democracy 2022 Launch Event
On 30 November 2022, International IDEA launched two new knowledge products under the Global State of Democracy Initiative:
Learn more about the event launch and these new products by exploring the information below.
Watch the event recording
Explore the event photos
The presentation took place at International IDEA's headquarters in Stockholm and allowed for an online audience of hundreds of people.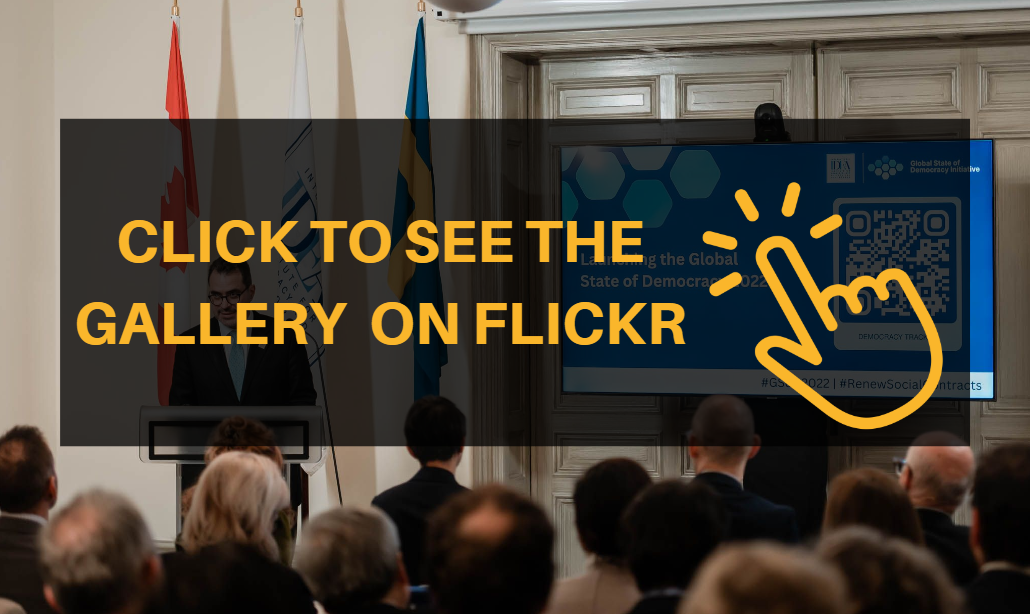 View the presentation
During the launch, Dr Seema Shah, Head of Democracy Assessment at International IDEA, explained the top findings and recommendations shared in the report. You can view the PowerPoint presentation below and learn more about the event agenda and speakers.
Remember to share your feedback in our survey.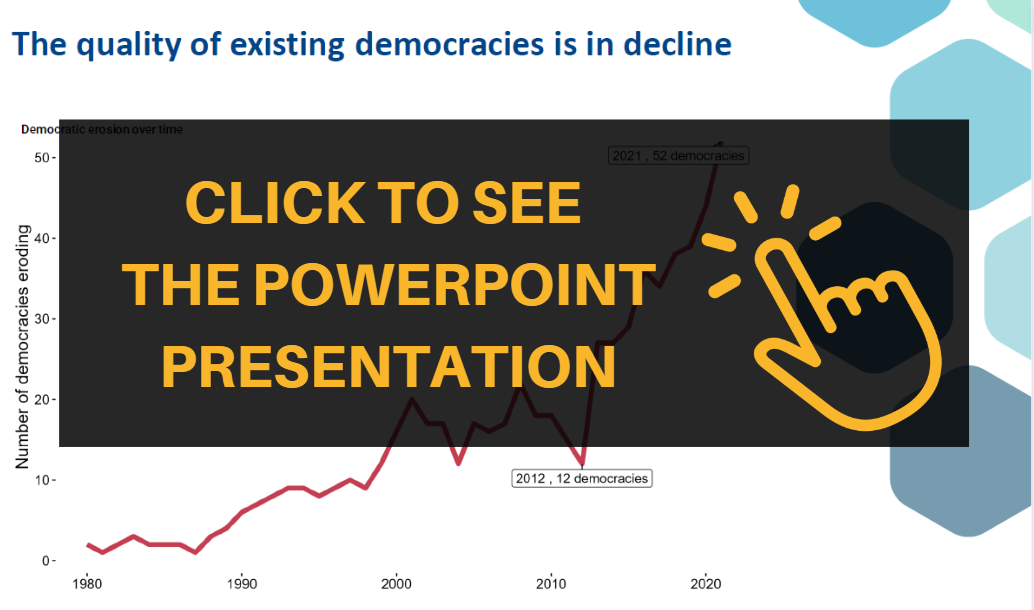 Press mentions
The GSoD 2022 report was mentioned in almost 400 media outlets around the world.
Authoritarianism on the rise as democracy weakens (Washington Post)
Varlden blir allt mindre demokratisk (Sveriges Radio)
Cuántas democracias perfectas existen en el mundo (El País)
Half of world's democracies in decline, intergovernmental watchdog says (Reuters)
La démocratie recul (LaPrese.ca)
Los vientos que enfrenta la democracia a escala global son cada vez más severos (En búsqueda)
Democracia cede terreno frente a gobiernos autoritarios (El Sol de México)
Democrazie a rischio? Ecco gli strumenti per tutelarle secondo Idea (EuroNews Italia)