Back to overview
International IDEA and UNDP ignite a new stage of collaboration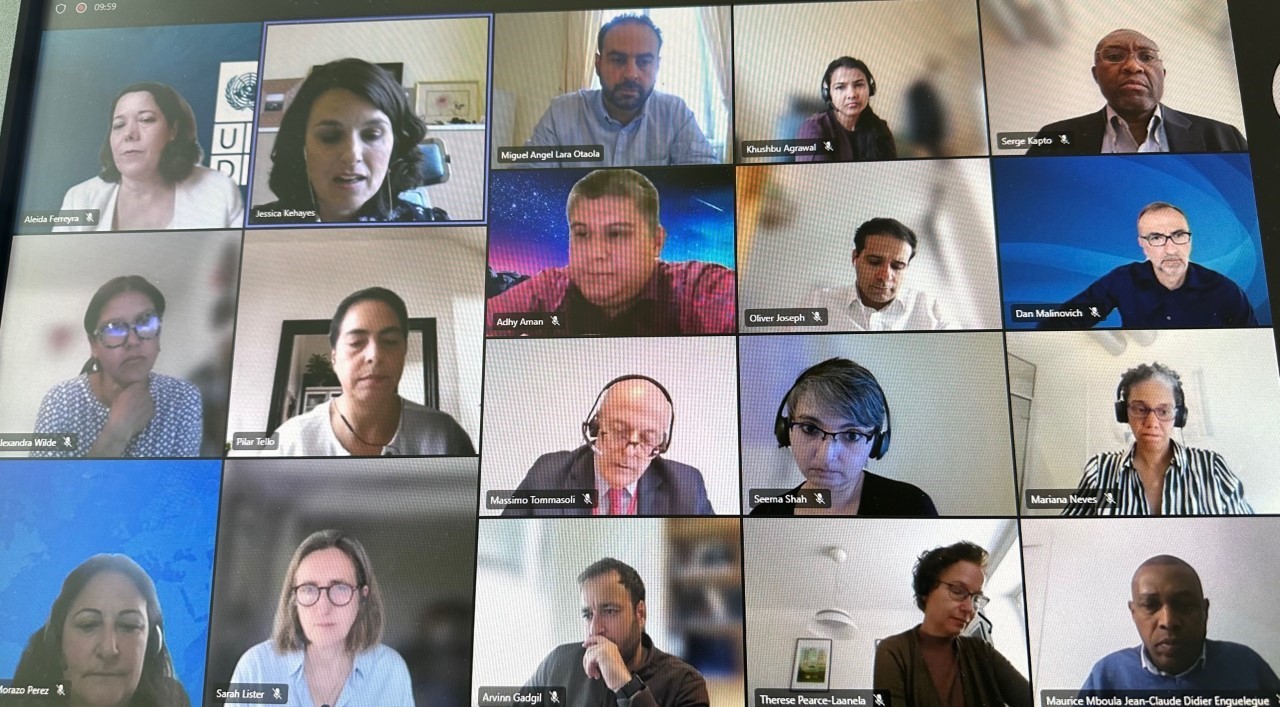 Many experts talking in an online seminar each located different places
International IDEA, together with UNDP, hosted the kick-off meeting of the joint workplan for the operationalization of the Memorandum of Understanding signed between both institutions last September 2022, in the margins of the 77th session of the UN General Assembly (UNGA 77).  
Leer este artículo en español.
The purpose of the meeting was to kick-start the implementation of three key joint activities in the fields of electoral processes, the Sustainable Development Goals (SDGs) Framework with a focus on SDG16 and Global Democracy Assessment. These activities will complement collaborations already being implemented at the global, regional, and country levels in the framework of a long-standing partnership that started formally in 1996. 
The kick-off meeting was attended by senior officials at the governance unit at UNDP and at International IDEA's Secretariat, including Sarah Lister, Head of Governance at UNDP headquarters in New York; Arvinn Gadgill, Director of the UNDP Oslo Governance Centre, and Massimo Tommasoli, Director of Global Programmes at International IDEA based in Stockholm. The meeting was also attended by senior experts and regional representatives from both organizations in the field, which contributed with insights on lessons learned and best practices, as well as challenges and opportunities related to the implementation of regional and country initiatives. 
In terms of concrete actions, teams from both organizations will gather on a regular basis to advance the activities that are part of the joint workplan, aiming at delivering concrete outcomes by the end of 2023. International IDEA and UNDP will have regular check-ins to assess progress and a more formal assessment and definition of next steps, including a renewed workplan for 2024, during the International IDEA/UNDP Annual Meeting scheduled for the first part of 2024.