Back to overview
Intergovernmental Authority on Development (IGAD) and International IDEA sign a Memorandum of Understanding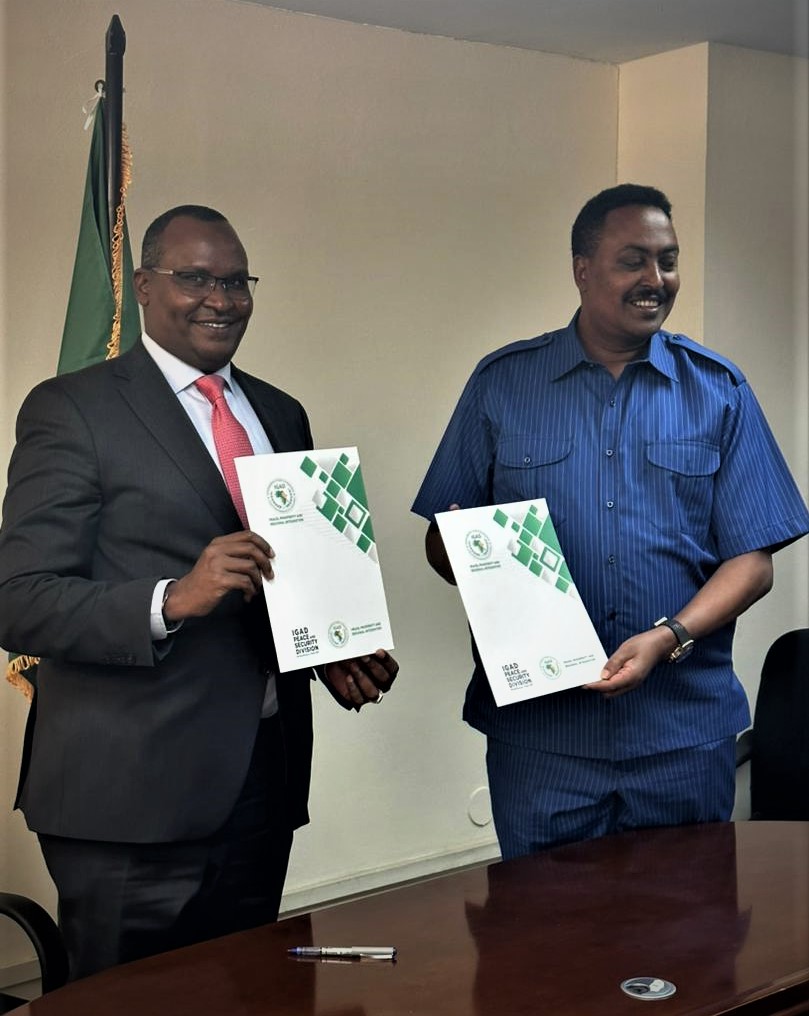 The Intergovernmental Authority on Development (IGAD) and the International Institute for Democracy and Electoral Assistance (International IDEA) have signed a Memorandum of Understanding (MOU) to strengthen their strategic partnership in strengthening regional capacities for democratic governance, effective electoral processes, political participation, mediation and conflict prevention in IGAD's Member States.
The MOU was signed on Monday, 20 February 2023, in Addis Ababa, Ethiopia. H.E. Dr  Workneh Gebeyehu, the Executive Secretary of IGAD signed on behalf of IGAD, and International IDEA was represented by its Regional Director for Africa and West Asia Programme, Dr Roba Sharamo who signed on behalf of International IDEA's Secretary-General, Kevin Casas-Zamora.
The MOU builds on the existing long-standing cooperation between International IDEA and IGAD and asserts their strong commitment to improve regional capacities for good governance, peacebuilding, conflict prevention, mediation, electoral democracy, political participation and research in the IGAD region. The MOU commits both parties to work together in the areas of the strategic areas with a special focus on supporting the implementation of the African Governance Architecture (AGA) and African Peace and Security Architecture (APSA) and other instruments through collaborative partnership with the African Union, other Regional Economic Communities (RECs)/Regional Mechanisms (RMs), Governments of IGAD Member States and other nonstate actors, among others. Furthermore, it provides a framework for supporting IGAD Member States in building and strengthening democratic institutions, support countries undergoing political transitions as well as strengthening early warning, response and conflict prevention mechanisms.
MEDIA ENQUIRIES
International IDEA Africa and West Asia Regional Director, Roba D. Sharamo, is available to talk to media.
For media enquiries, please contact:
Sami Ahmed
Communications Officer
s.ahmed@idea.int
Tel:  00 251 993 329 817