Back to overview
The Impact of COVID-19 on Transitional Elections and Peacebuilding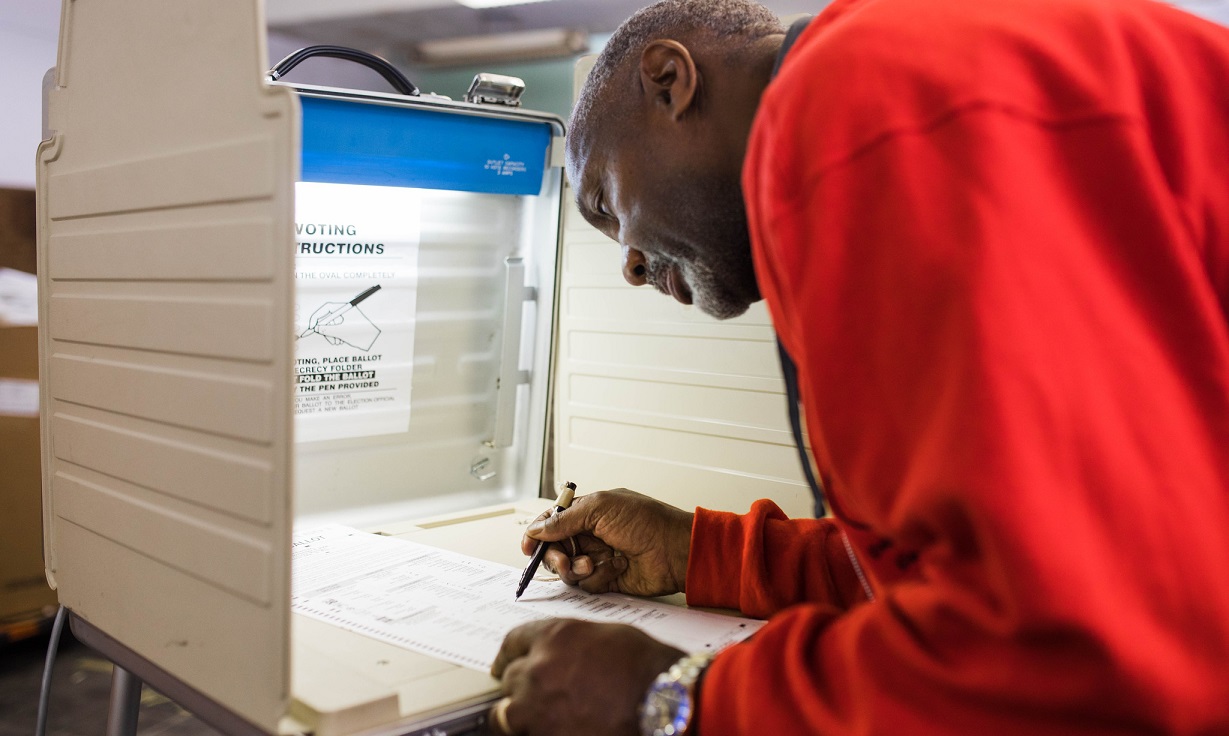 Image credit: City of Detroit@Flickr
COVID-19 has delayed elections worldwide at an unprecedented rate, which will affect peacebuilding efforts. Germany should support national institutions in developing consultation mechanisms between electoral management bodies, public health authorities and other relevant actors and assist in crisis communication to create spaces for dialogue and to counter disinformation.
Este artículo está disponible en español.
Elections are an essential instrument in restoring democracy and good governance after violent conflict. They are often seen as central to the exit strategy from a period of transition to a return to 'normalcy'. The conventional riddle for peacebuilders is how to time and sequence post-conflict elections to strengthen peace and stability, in order to avoid relapsing to conflict. With the coronavirus disease (COVID-19), the timing and sequencing equation has become more complex. Therefore, it is important for governments that provide negotiation and peacebuilding support, as well as for implementing organizations, to recognise and respond to these new dynamics.
Elections and Peacebuilding Will Always Come With Dilemmas
Many peace agreements include provisions on the timing and sequencing of transitional democratic elections and the role of the international community in facilitating them. Discussions on when to hold transitional elections usually yield two camps. One argues for quick elections that capitalize on positive momentum and provide legitimacy to the government. Given the high stakes and technical complexity, however, immediate elections can be destabilizing and chaotic. Another camp therefore argues for delayed polls with sufficient time for technical preparations. Yet this approach may prolong the transition and allow time for opposing fractions to regain strength and restart the conflict. Dilemmas that relate to both options include the choice of the electoral system, holding elections versus reforming the constitution first, holding elections versus implementing security sector reform first, and the question of international or local ownership of electoral management. Poor choices may result in heightened tensions and delayed elections, which create space for, and therefore raise fears of, manipulations.
COVID-19 Has Delayed Elections Worldwide at an Unprecedented Rate
Having predictable and regular elections is vital for the political stability of democratic societies. However, there are examples when elections have been delayed in the face of challenging security situations (Chad), natural disasters (Haiti), technical mishaps (Nigeria), or epidemics (Liberia). The COVID-19 pandemic has triggered...
To continue reading the full Commentary, please visit the PEACELAB BLOG
Disclaimer: Views expressed in this commentary are those of the staff member. This commentary is independent of specific national or political interests. Views expressed do not necessarily represent the institutional position of International IDEA, its Board of Advisers or its Council of Member States.