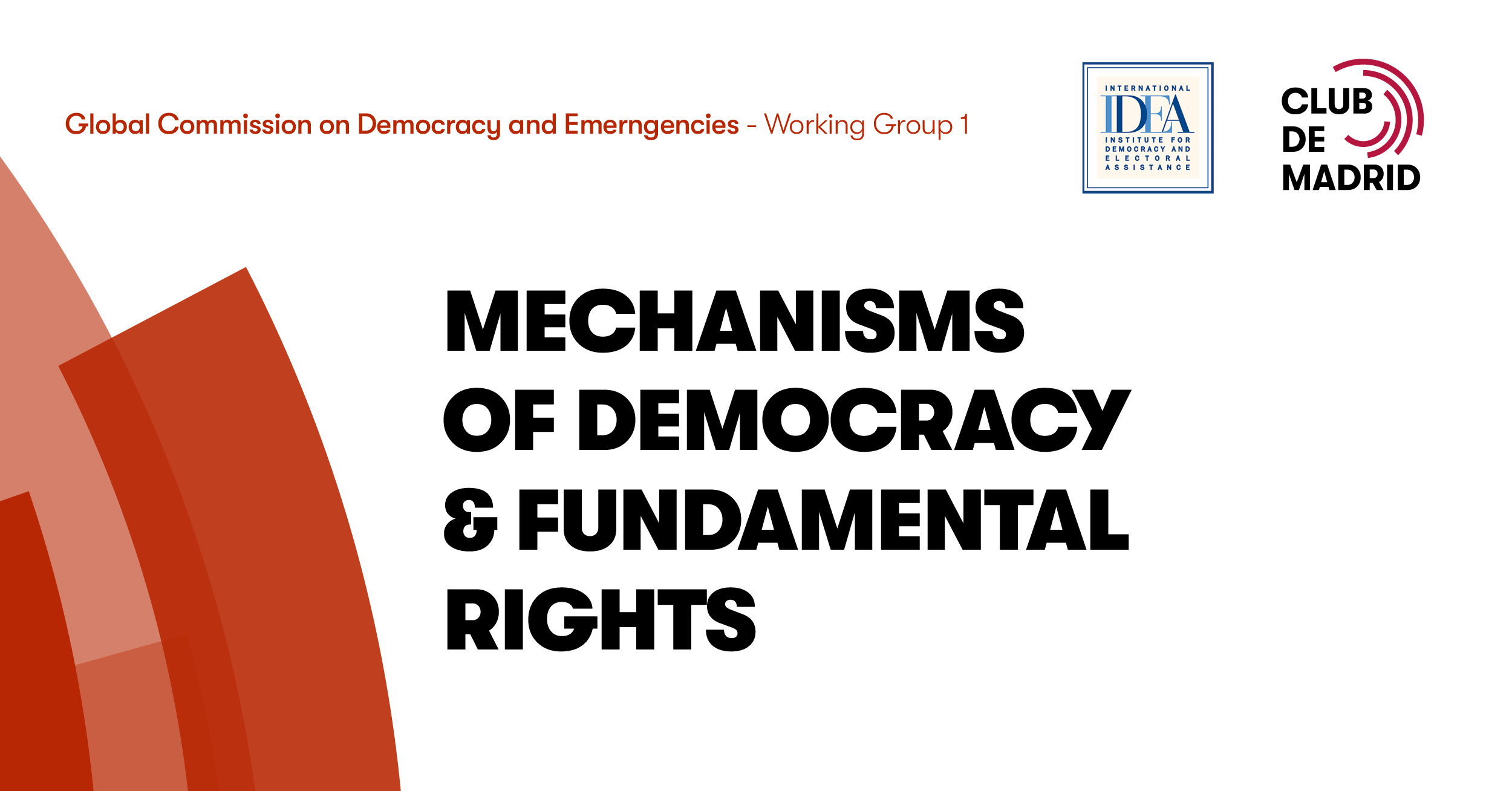 International IDEA led the development of the Working Paper, "Mechanisms of Democracy and Fundamental Rights" as part of Club de Madrid's Global Commission on Democracy and Emergencies. 
The Global Commission on Democracy and Emergencies was established in 2021 following the outbreak of the COVID-19 pandemic, with the aim to help democracies enhance their resilience to emergencies as well as their ability to deliver in uncertain times. Dr Kevin Casas-Zamora, Secretary-General of International IDEA and former Vice-President of Costa Rica served as vice-chair of the Global Commission. 
The Paper offers a close look at the global impact of the Covid-19 pandemic on democracy and fundatmental rights, using data and assessments from International IDEA's Global Monitor on the impact of COVID-19 on Democracy and Human Rights and its Global State of Democracy 2021 Report.  Highlighting areas of concern such as disrupted elections calendars and women rights and gender equality during the pandemic, the paper outlines lessons learned and policy recommendations. 
A review of various country responses revealed some shortcomings in democracies for efficiently dealing with a global emergency as well as opportunitiies to strengthen several areas including institutional resilience and include emergency preparedness in their functioning; legislative oversight and judicial assessment of emergency measures; facts and evidence & support responsible journalism; and gender-balanced structures and gender-responsive laws.
View more information on the commissioners, the final report and other working papers from Club de Madrid's Global Commission on Democracy and Emergencies website.