Back to overview
Empowering People in Sierra Leone on Electoral Risk Managment for Peaceful and Credible Elections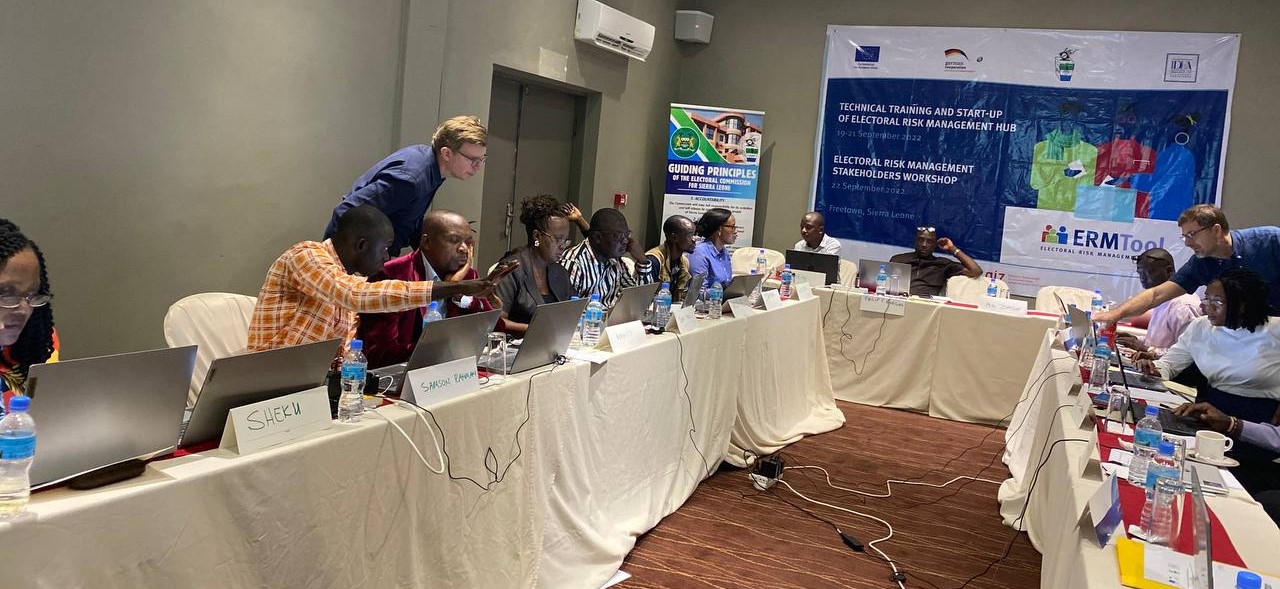 Image credit: International IDEA
International IDEA held a technical training on electoral risk management and a knowledge sharing session around International IDEA Election Risk Management (ERM) Tool in preparation for the upcoming election in Sierra Leone.
Held in Freetown, the training was facilitated by Sead Alihodzic, Senior Programme Manager, and Erik Asplund, Programme Officer from International IDEA in Stockholm, assisted by Hana Bakhit, Programme Assistant from International IDEA Sudan Office. The training targeted police officers, related bodies of the electoral commission, data analysts of Sierra Leone and related bodies from Botswana also participated in the training from the 19th to the 21st of September 2022. After the technical training, electoral risk management stakeholders' workshop was held.
Statements on the opening session of the workshop were provided by Olufunto Akinduro, representative of International IDEA; Ms Serena, Delegation of the EU; Chairman of the Electoral commission of Sierra Leone, ECSL. Patrick Dzierzone, Diplomatic representative from the German Embassy. During the workshop, lessons learned from last elections and precautionary measurements of risks on electoral violence and report from last year's National Stakeholders' Mapping Electoral Risks in Sierra Leone were briefly discussed with participants.
The electoral risk management Tool (ERMTool) is designed to empower people to ensure peaceful and credible elections. Intended users are electoral management bodies, security sector agencies, civil society and other state and non-state actors. The ERMTool aims to build the user's capacity to understand, analyze and mitigate electoral risks.