Back to overview
Electoral tribunals of Panama and Costa Rica work together to combat fake news and disinformation in elections
From 7 September to 9 September, International IDEA facilitated and organized a horizontal cooperation mission between the Electoral Tribunal of Panama (TE) and the Supreme Elections Tribunal (TSE) of Costa Rica to explore possibilities to provide technical support to the TSE in preparation for the February 2022 national elections in Costa Rica in the area of monitoring political campaigns on social media, dissemination of fake news, disinformation and divisive and polarizing speech.  The mission is part of International IDEA's cooperation project with the TE and in coordination with the Regional Office for Latin America and the Caribbean (ROLAC).
The mission was headed by Magistrate Alfredo Juncá Wendehake, second Vicepresident of the TE, Dr Daniel Zovatto, IDEA´s Regional Director for Latin America and the Caribbean, Amb. Marcelo Varela-Erasheva, Manager of International IDEA´s cooperation project to the TE. They were joined by the staff of the Centre Digital Monitoring and Study  of the TE. The delegation was received in San José, Costa Rica, by Magistrate Luis Antonio Sobrado, president of the TSE, Magistrate Eugenia María Zamora, Vice-president of the TSE, Ms Ileana Aguilar, Director a.i. of the Institute for Training and Studies on Democracy, Dr Gustavo Román, Political Adviser to the TSE, and technical staff of the TSE.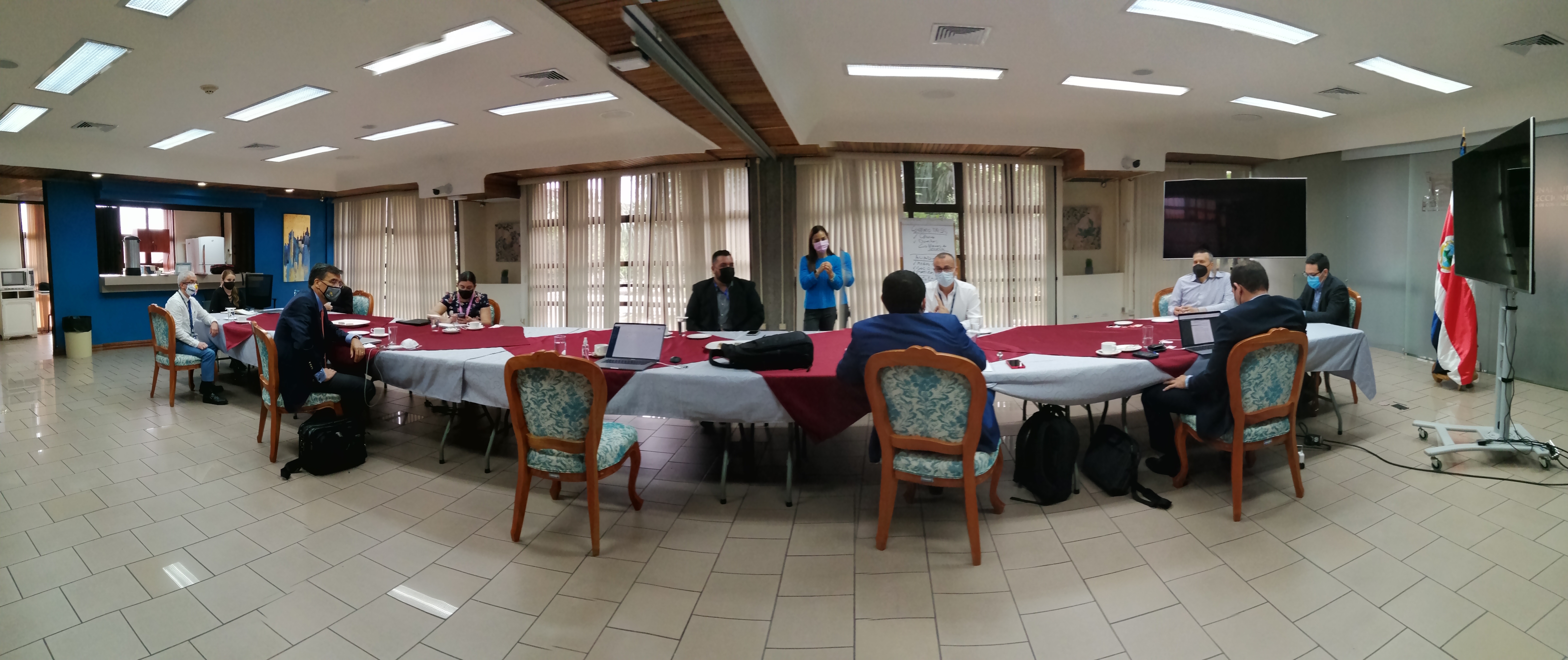 This mission will be followed with reciprocal missions of technical staff from both electoral management bodies.
IDEA Internacional has a large and fruitful cooperation relationship with Panama, in particular with the Electoral Tribunal (TE). In the year 2018, Panama will be incorporated into IDEA as a Member State and will formally establish the Cooperation Project which is currently under maintenance. In the market for this project, technical assistance is provided to the Panamanian Electoral Tribunal, on the basis of three pillars: normative, institutional advocacy, strategic communication.