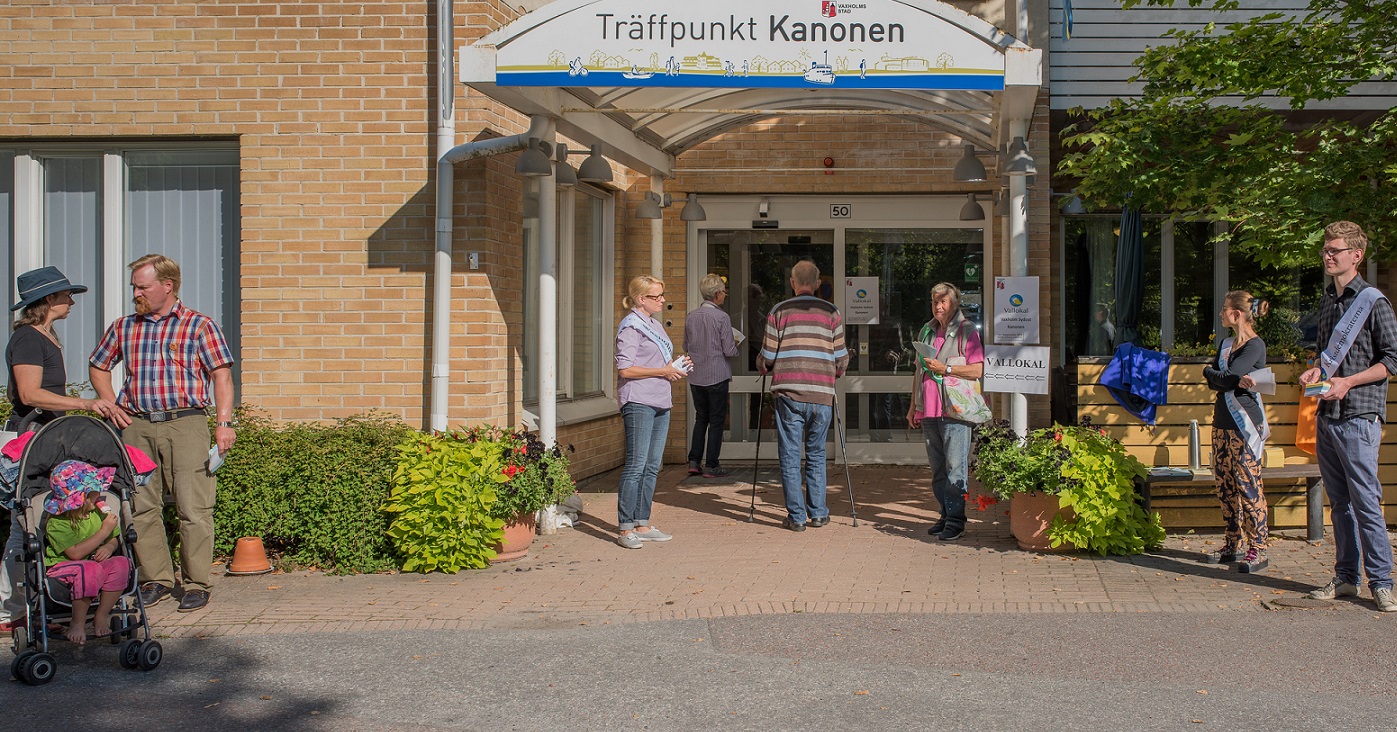 Vaxholm election, Sweden, September 2014. Photo credit: Bengt Nyman@flickr
The general election on 9 September 2018 in Sweden will mark a decisive moment in the country's polling history. Beyond the political implications, the country's electoral process is facing an important litmus test for the quality of Sweden's democracy.
When people used to hear of Sweden, they got a dreamy look in their eyes. The idyllic country in the North, that topped rankings on living standards, economic competitiveness, working conditions, equality, democracy and fairness. Political stability and a strong social welfare system were the norm. Now, when people hear of Sweden, their facial expression is different. A worried look accompanies questions on migration, shoot-outs and burnt-out cars in the suburbs, increased crime and segregation, political instability and the upsurge of a far right-wing party. The elections themselves will for the first time be monitored by an official OSCE electoral observation team, making many wonder if elections, the cornerstone of Swedish democracy, are also under threat?
And if elections are the litmus test of any democracy, how well is Sweden doing?
International IDEA has assessed Sweden's elections from a global comparative perspective. Our analysis reviews a range of factors which include civil society engagement, evidence of a robust debate, concrete measures to increase inclusiveness and accessibility, open, free and decent debate climate between parties and candidates, independent media coverage, interagency cooperation and measures to increase effectiveness, security and improve processes. The results are promising.
Sweden's elections are characterized by openness, transparency and inclusion. Observers are welcomed and able to conduct their work. Several flexible voting alternatives are available to cater to different voter needs such as in-advance voting, proxy voting, ability to vote outside a polling station and ask for help when voting. Information is accessible and available in multiple languages. Voting rights are extended to non-Swedish and non-EU citizens on the county and municipal level. Voting can be carried out either for a party or a specific candidate. Voting logistics are decentralized, which leaves room for local initiatives such as the city of Västerås and Stockholm developing GPS guides to help residents find their closest polling station. The experience and competence of electoral authorities is high as is the efficiency between the different agency involved in elections (election authority, municipal agencies, civil contingency agency, post offices, tax authorities, national board of trade etc.). Swedish electoral authorities are champions when it comes to cooperation between national authorities, especially regarding security and cyber-security issues. The media is actively scrutinizing expenditures from parties and candidates. Although it could be further improved, the paper-based, decentralized voting system is seen as highly secure as it is difficult to undermine centrally.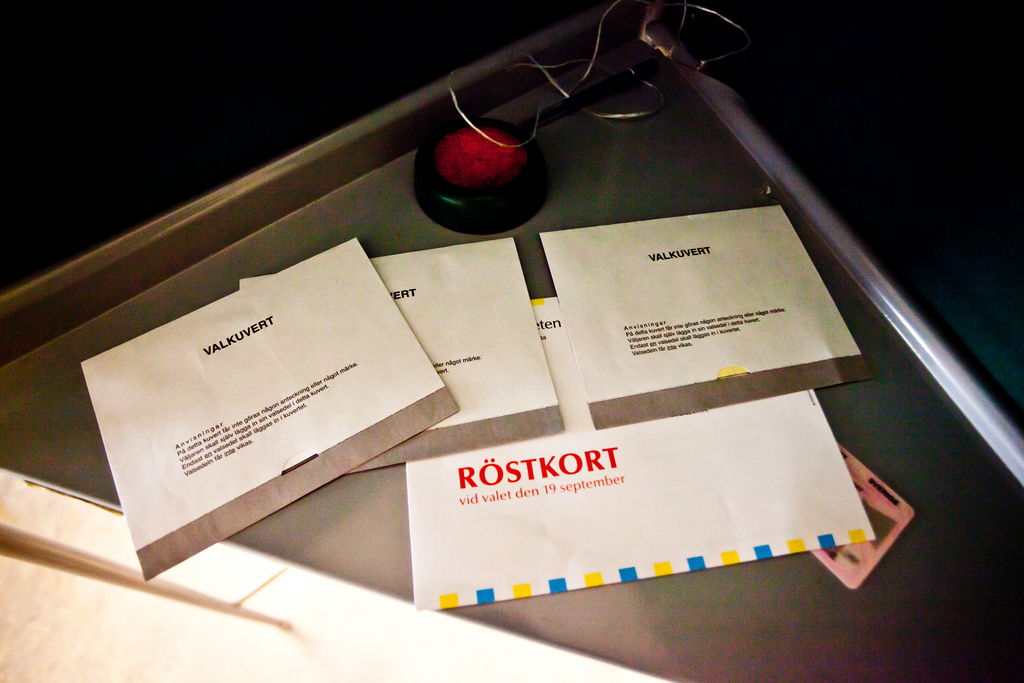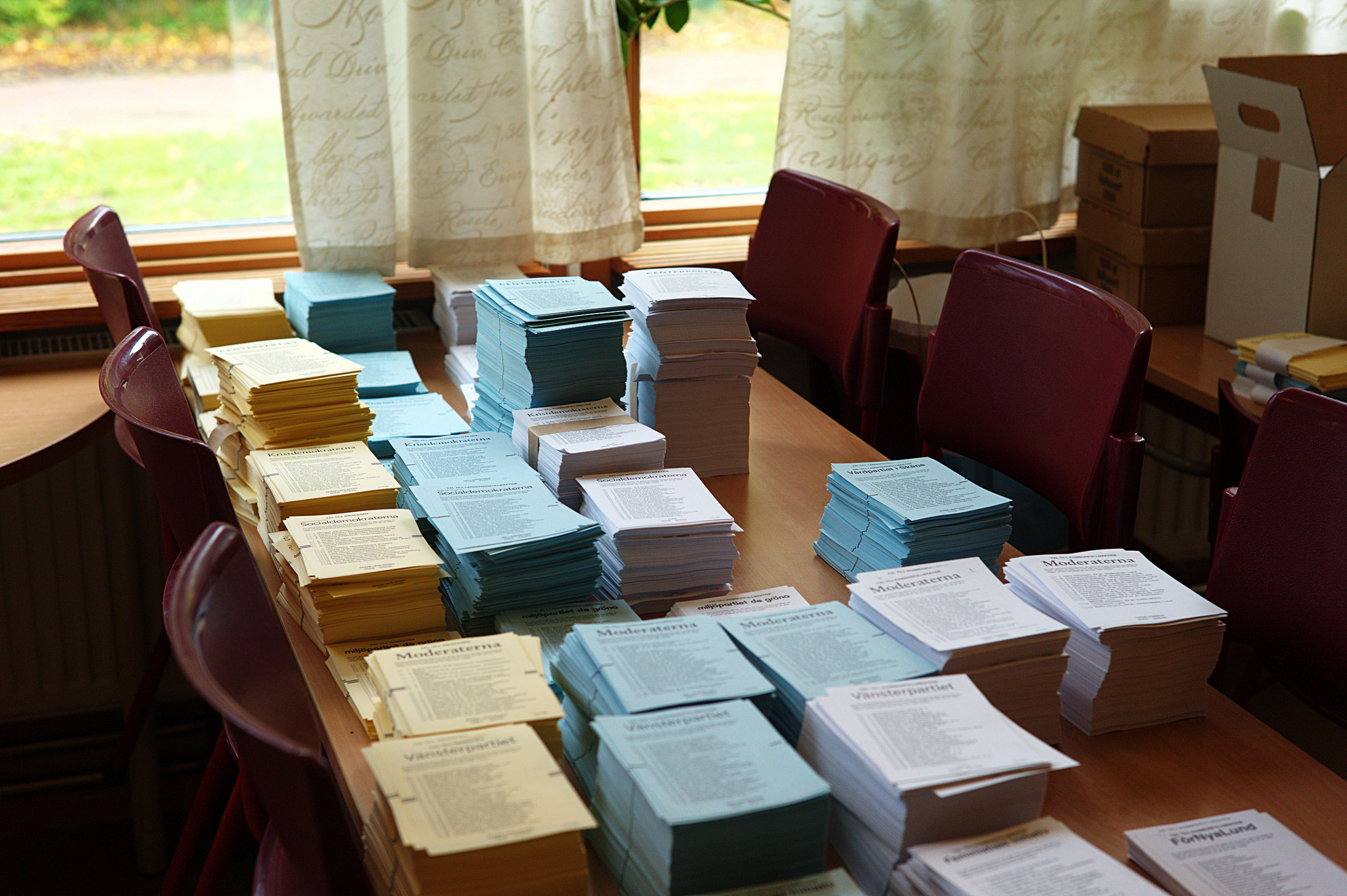 Sweden's electoral process could get a dreamy look from many working with elections around the world. Does that mean that there are no reasons for concern?
Few would argue this. The Swedish electoral system has received criticism in the past years from both domestic and international actors. Ballot secrecy, security of premises and processes or party financing rules have been some of the topics causing concern. Recently, global threats such as cyber-attacks of party websites, signs of foreign interference as well as terrorism and intimidation by extremist political groups have changed the way both public authorities and voters prepare for elections.
Elections, previously administered by a department at the tax office, now have their own independent electoral authority. The previously non-existing security measures are now replaced by risk and threat assessments, scenario building and contingency measures developed through interagency cooperation. Political parties previously constrained only by a "gentleman's agreement" with regards to disclosure of party funds now have to adhere to rigorous legislation on political financing. ID requirements for voters, a new requirement, matches the increasingly trend of "convenience voting"—voting in advance, from wherever you happen to be.
Electoral processes are changing, even in Sweden, and the upcoming elections will show if people in the future will think of Sweden either with a dreamy or worried look in their eyes.