Back to overview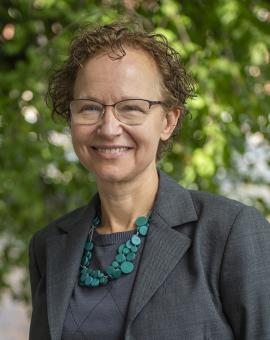 Therese Pearce Laanela
Head of Electoral Processes
Therese Pearce Laanela
Head of Electoral Processes
Therese Pearce Laanela is the Head of Electoral Processes at International IDEA.
Pearce Laanela has a background working with elections on the field, headquarters and policy levels. She served as a founding staff member at International IDEA and as Assistant Director for the Democracy Program at The Carter Center. Through work with IFES, UNDP and IDEA, Pearce Laanela has been deeply involved in the development of a variety of seminal publications, networks, databases and training curriculum on electoral administration, including the ACE Electoral Knowledge Network and the BRIDGE course package.
Prior to working at IDEA she served in 1994 through UNDP, for the National Electoral Commission in Mozambique organising the first post-war elections, and in Cambodia in 1992-93 as a District Electoral Supervisor for the UN sponsored first multi-party election. Pearce Laanela has consistently served as a presiding officer in Swedish elections and has done numerous international election observer and electoral assistance missions in Africa, Europe, and Asia for organisations such as the OSCE, the European Union, and the Carter Center.
Her doctoral studies at the Australian National University examine issues relating to trust in electoral institutions, while her masters degree focused on political financing and electoral system.
Freelance assignments include an evaluation of 20 years of UNDP electoral assistance, and an evaluation of 10 years of Australian Electoral Assistance.
Expertise
elections and electoral assistance, electoral systems, and political financing
Education
Doctoral research (ongoing) School of Regulation and Global Governance (Australian National University), MA in East Asian Studies Program (University of Stockholm)
Languages
English, French, Japanese, Portuguese, Swedish
Location
Stockholm, Sweden