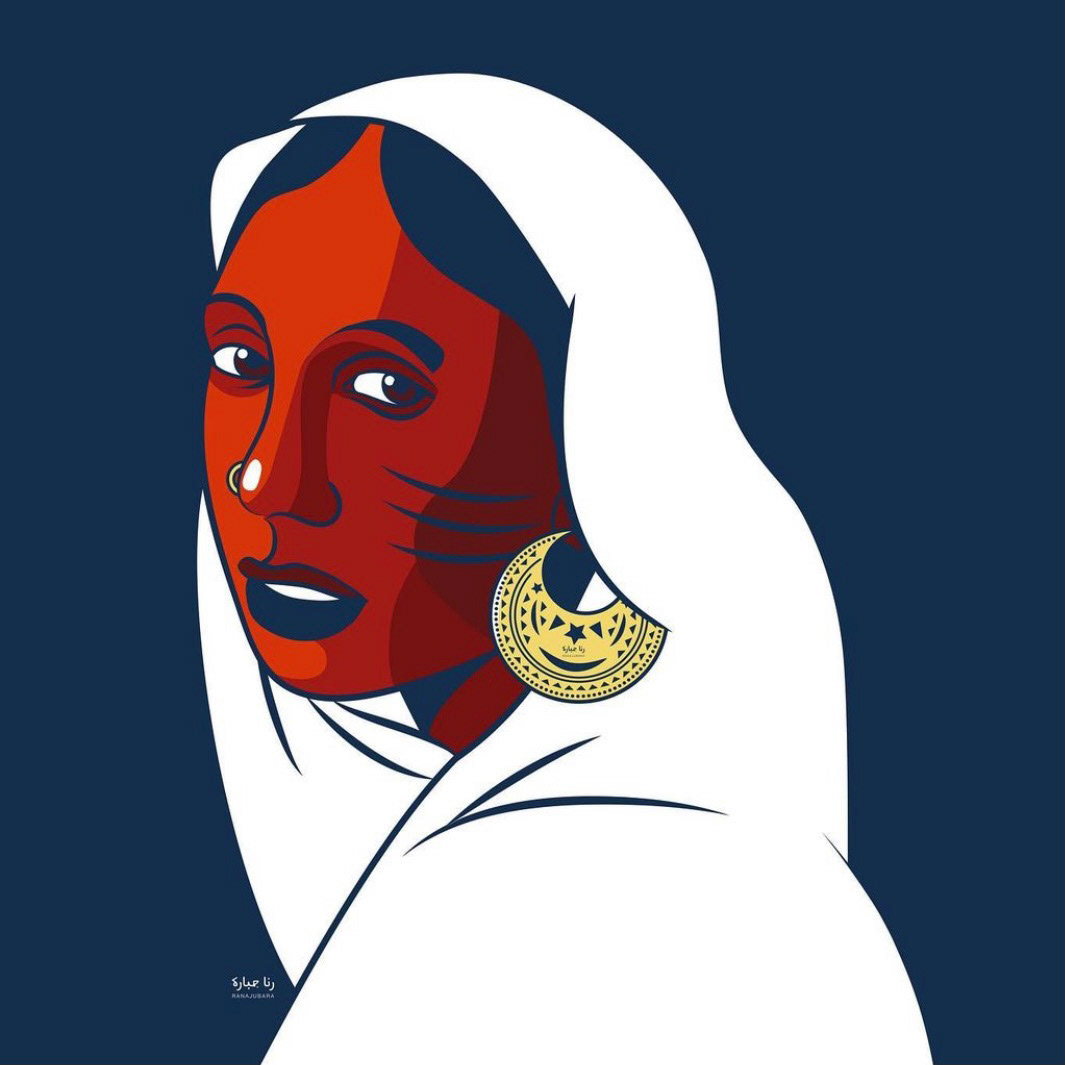 Artwork by Sudanese visual artist Rana Jubara.
The first school for girls in Sudan was established in 1907 by a Mahdist warrior named Babiker Bedri, who realised from that time the importance of women's education. Initially, the classes were held at his home and were attended by nine of his own daughters and eight of his neighbours' young girls.
Disclaimer: Opinions expressed in this commentary are those of the author and do not necessarily represent the institutional position of International IDEA, its Board of Advisers or its Council of Member States.
From that humble beginning, that school is now the only women's university in Sudan, graduating thousands of women every year in various fields. His radical idea of educating women was strongly opposed by older Sudanese who were suspicious of the idea of sending girls to school; the colonial authorities were also wary of this innovation and that it might unsettle the wider population. Against all odds, women's education is the norm across the country.
Women have historically been underrepresented in Sudanese politics, with disparities in representation and participation in policy and decision-making, despite the applauded progress achieved since the country's independence in 1956. The legal framework for women's political participation in Sudan is founded on the principles of the International Covenant on Civil and Political Rights, which states that all citizens, regardless of sex, should be allowed to participate in the electoral process. In 2004, the Sudanese government adopted a new constitution that provided for the equal participation of men and women in civic and political life. Furthermore, the Supreme Court of Sudan ruled that political parties that actively discriminate against women do not have the right to operate in the country. At the local level, several states have adopted laws focusing on women's empowerment, including regulations that guarantee gender equality in public offices and legal protection for women's right to work in politics. These laws have opened opportunities for women to participate in the electoral process and to hold public office.
Despite the existing legal and regulatory framework, women's political participation remains low. In the 2020 elections, only 18 per cent of the elected representatives were women, and male candidates won 46 out of the 48 competitive races for local district leadership positions. The participation of women in Sudanese politics is hampered by the lack of investment in candidates by political parties in terms of finance and effort to reform internal regulations and protocols that ensure equal participation for men and women. In 2021, International IDEA Sudan's programme released an insightful study that examines political parties' internal policies and structures and their impact on women's access to positions of power and decision-making at all levels, starting from within the political parties themselves.
International IDEA Political parties in Sudan have not allocated a significant portion of their resources to support female participation in the electoral process and have not identified potential female candidates to back.
Women in positions of power often strive to shape a new norm that normalises other women's participation, allowing for meaningful progress in public policy initiatives. Female politicians have been shown to bring a unique perspective to public policy, emphasising social issues such as health, education, and welfare. This can have an immediate and powerful impact on the lives of the Sudanese people and a positive effect on social cohesion and economic growth.