In October and November 2014, Tunisia will hold parliamentary and presidential elections, the first after the adoption of the new constitution earlier this year. Both elections will be administered by The High Independent Election Commission in Tunisia (ISIE).
The possibility of election-related violence can be difficult to assess. International IDEA's ERM Tool assists in identifying electoral related risks, in particular factors that may trigger election related violence before it occurs, and helps users devise appropriate measures to avert it. The Tool was launched as a global public good in October 2013 and can be customized to meet different country and electoral contexts.
On 9 - 10 August 2014, a workshop on 'Mapping Electoral Risks in Tunisia' was organized by ISIE in collaboration with International IDEA. The aim of the workshop was to gather participants' feedback which will in turn inform the customization of the Electoral Risk Management Tool (ERMT) for the Tunisian context. This will enhance the understanding of electoral risks and mitigation methods and strengthen collaboration among national stakeholders.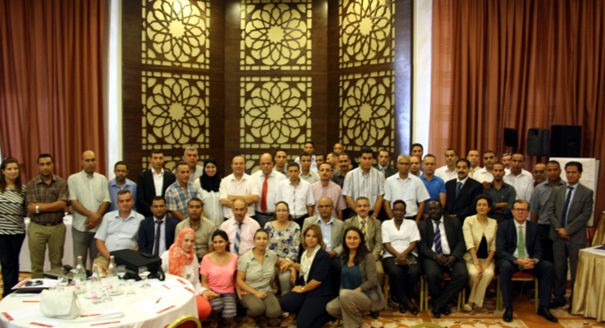 The workshop brought together a range of stakeholders including:
ISIE commissioners
Staff members from the 27 electoral districts
Representatives from the Ministries of Interior and Defence
Participants from the Independent Electoral and Boundaries Commission (IEBC) of Kenya
The participants from Kenya were able to share their experiences of using the ERM Tool.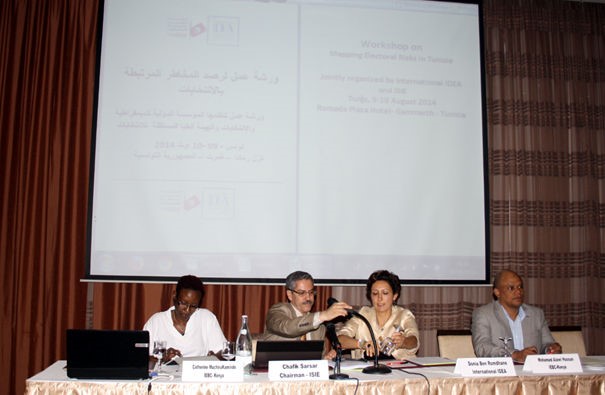 The meeting reaffirmed Tunisia's interest in using the Tool. IDEA will continue to support the ISIE in hosting the next workshop in order to further develop a baseline risk assessment and operational plans, as well as provide training for two staff members on how to use the Tool. IDEA will provide continued support throughout the implementation period.