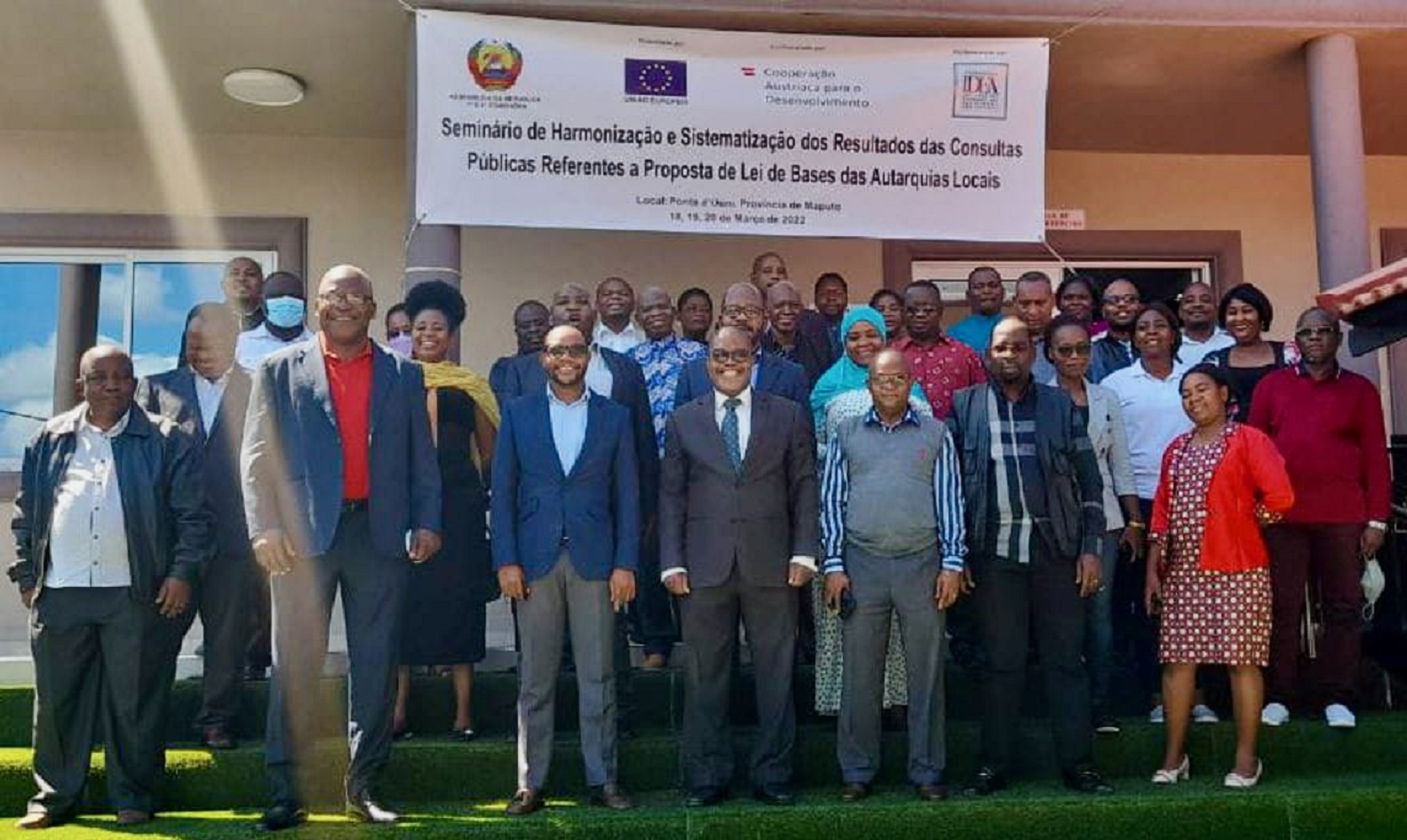 Members of Parliament from the Committees on Constitutional Affairs, Human Rights and Legality and on Public Administration and Local Government of the Mozambican Parliament jointly met over three days this past weekend to consider the Draft Law on Municipal Government, submitted to the Parliament by Government in 2021.
If approved, this Law will replace the current one, which is regarded as not being in harmony with recently passed broader decentralization legislation. The new law would also benefit from lessons learned from the practical experience of implementing the law currently in force.
At this meeting, the MPs also reviewed inputs from parliamentary consultations on the Draft Law, held last month in all provincial capitals, including Maputo City, and prepared the parliamentary hearing questions for members of Government and the National Association of Municipalities of Mozambique (ANAMM), which will be the final steps before the Commissions submit their respective recommendations to the plenary of Parliament.
The meeting was supported by the "Consolidation of Democracy in Mozambique" Programme⁠—a programme implemented by International IDEA's Mozambique Office with funding from the European Union and Austrian Development Cooperation."