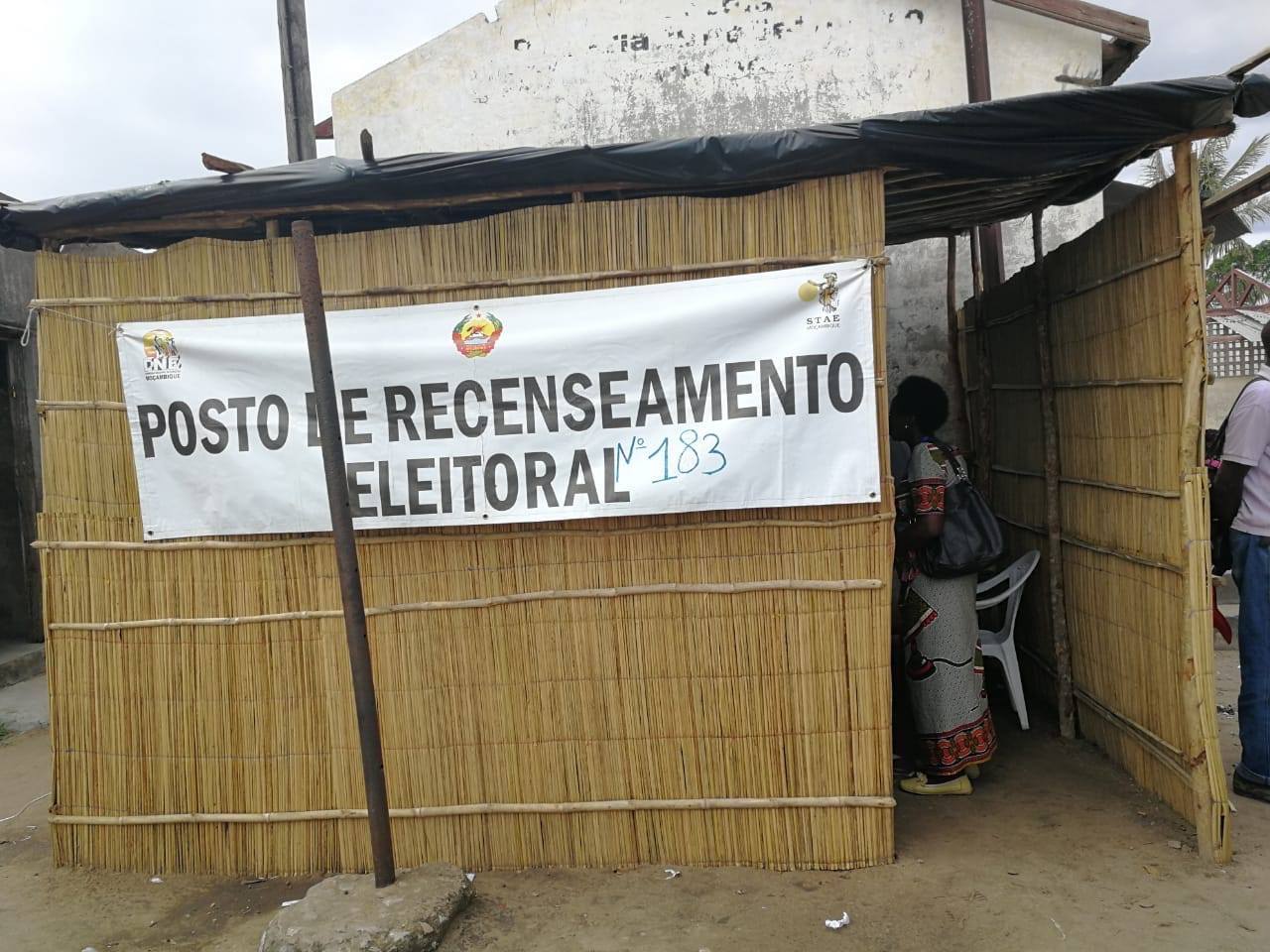 The EU-funded 'Support to Consolidation of Democracy in Mozambique Programme' worked with citizen voter registration officials, who created voter cards in rural conditions. Photo credit: International IDEA
Observation teams contribute to improved data quality on voter turnout by gender
In Mozambique, the 2016 collapse of the Electoral Observatory, the country's main citizen observation platform, left a void in terms of coordinated and experienced election observation. To address this challenge, International IDEA partnered with JOINT – Liga das ONGs em Moçambique, one of the largest civil society platforms in the country, and the Electoral Institute for Sustainable Democracy in Africa (EISA) to provide technical assistance and fund election observers for the 2018–2019 local and national elections.
In addition to providing comprehensive training to observers, the partnership deployed 161 observers to monitor voter registration and conduct parallel vote tabulation during the campaigning period, as well as 2,500 observers on election day.
The Institute's collaboration with EISA resulted in cooperation with a different set of public interest groups, with the purpose of conducting comprehensive observation of the electoral observation cycle. All organizations involved in the programme were able to increase the return on their investment, while improving the quality of election observation.
Adding to the efforts of International IDEA, EISA's initiative planned to deploy 400 observers for registration and campaigning, and 2,500 observers on election day. By harmonizing training and using common observation checklists and a joint reporting system, the quality of observation and assessment improved considerably and allowed a wider territorial and event coverage. This allowed joint teams of three observers to be deployed to observe registration in all districts, comprehensive coverage of the campaign events of all main candidates and parties in all districts, and the expansion of election day observation and parallel vote tabulation to 5,000 polling stations under a single statistical sample. The partnership's use of the large election day sample allowed for an estimate of a gender breakdown of voter turnout with a high degree of certainty, for the first time in the electoral history of Mozambique.
International IDEA supported public interest groups in Mozambique to conduct electoral observations to demand accountability from policymakers and electoral management bodies.
Read more stories about International IDEA's results in our Annual Outcome Report 2019: Democracy In Action.