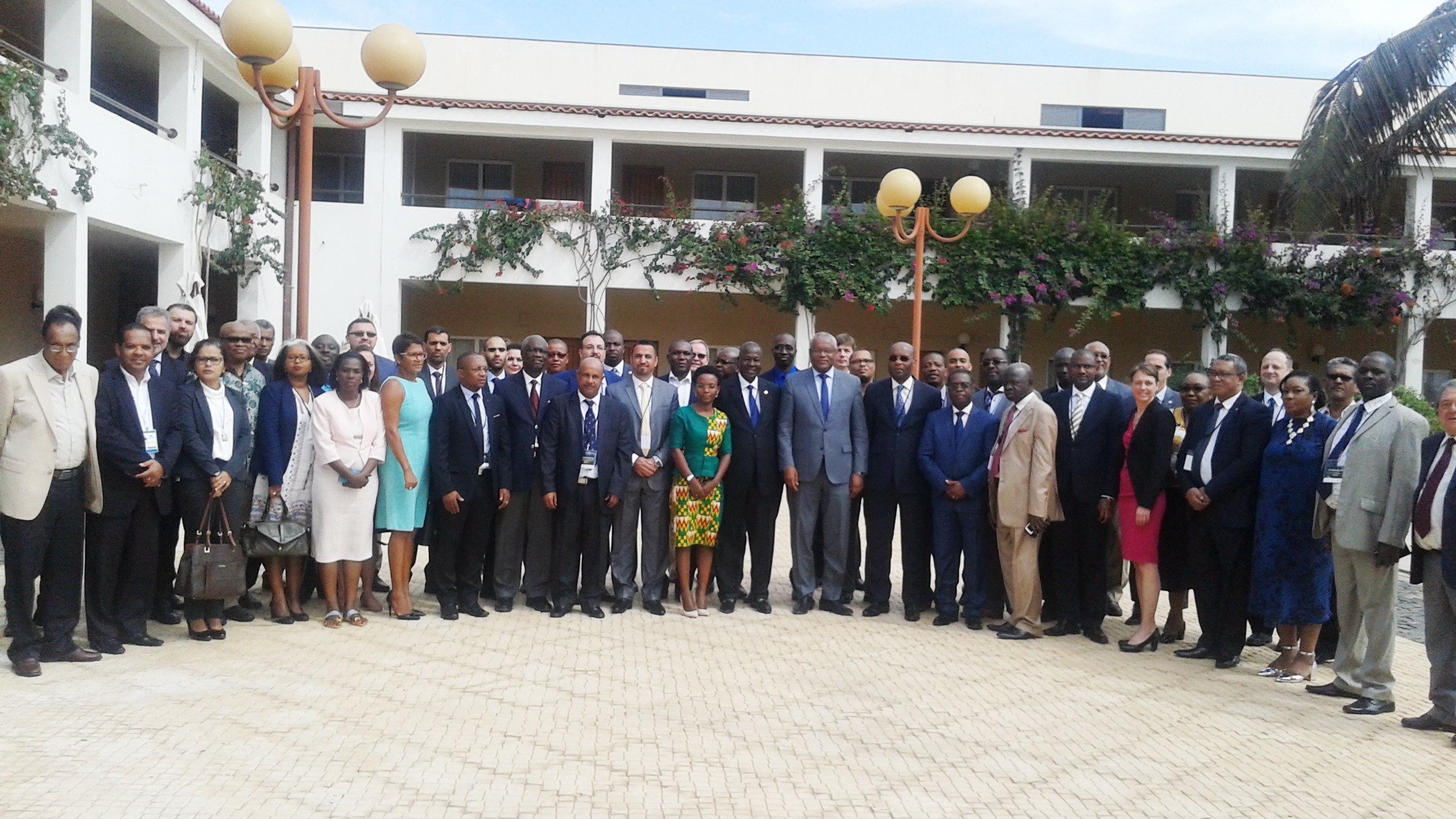 On 22 November 2017, the President (speaker) of the National Assembly of the Republic of Cape Verde and acting Head of State, Jorge Santos, officially opened the international workshop on "the use of new technology in electoral processes" in Praia, Cape Verde. The two-day workshop was co-organized by International IDEA in collaboration with the National Electoral Commission (CNE) of Cape Verde, the Réseau des competences électorales francophones (RECEF) —network of francophone electoral expertise) and the International Organization of La Francophonie (OIF).
The workshop brought together more than 60 participants from 30 different countries in Africa, Europe, the Middle East, Latin America and Asia. Participants included representatives of electoral management bodies (EMBs), international organizations and experts in the area of new technology in electoral processes.
Over the past decade, new technologies have played an increasingly integral role in the organization of elections around the world. A number of countries have turned to a variety of technological solutions in a bid to make elections more efficient, more cost-effective and to strengthen stakeholder trust at each stage of the electoral cycle. The solutions range from the use of geographic information systems to conduct boundary delimitation and the establish polling stations; the use of sophisticated databases to maintain the voter registry; the use of mobile technology for the transmission of election results; and the use of electronic voting machines for citizens to cast their ballots. In particular, biometric technology has come to play a large role in a number of electoral processes around the world during voter registration as well as during the identification of prospective voters at the polling station on election day.
The introduction of information and communications technologies (ICTs) into the electoral process is generating both interest and concern among voters, as well as practitioners across the globe. The workshop aimed to reflect on the lessons learned—both positive and negative—from a variety of country experiences on the use of technology over the past decade, particularly since many EMBs began relying more heavily on technology for the administration of elections.
In his opening remarks to workshop participants, Jorge Santos reminded participants that the new global reality is a world "dominated by ICTs" and that "technology does not resolve all problems and can even create new ones". He stressed the importance of EMBs working closely with all stakeholders to build confidence in new technologies being utilized during elections. Santos expressed his hope that the workshop would assist in identifying strategies to better integrate technology in elections and build trust among stakeholders and voters.