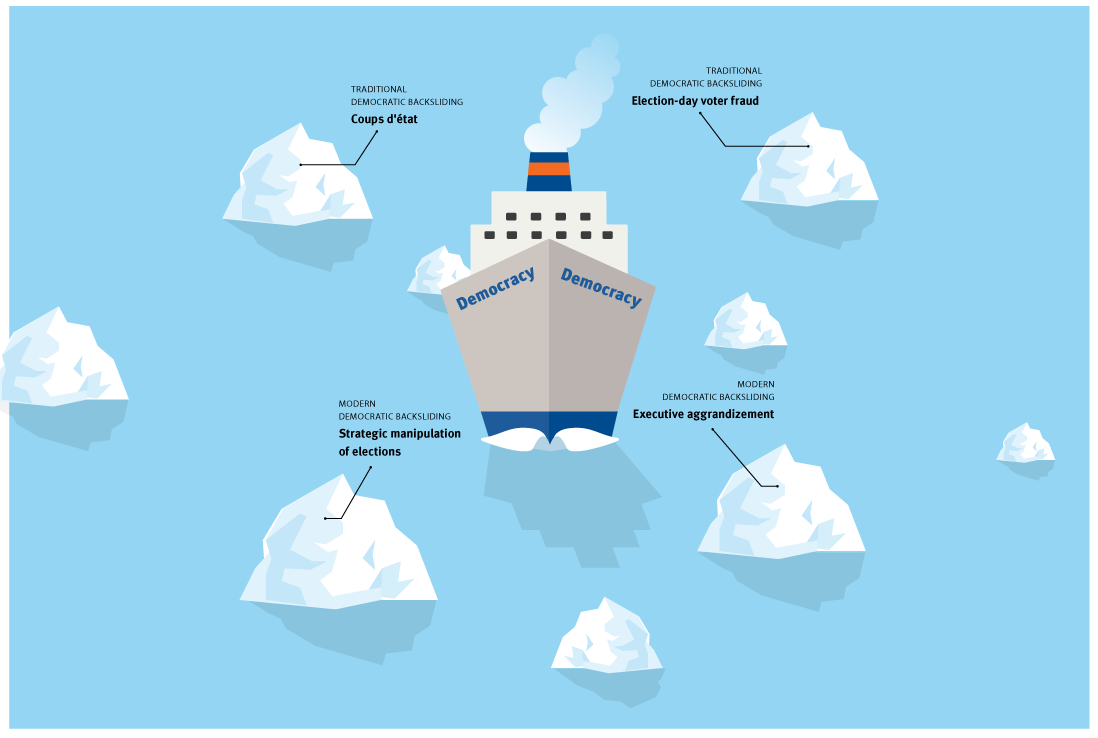 Image from International IDEA's first edition of the Global State of Democracy, Chapter 3 on Threats from within: democracy's resilience to backsliding.
Disclaimer: Views expressed in this commentary are those of the staff member. This commentary is independent of specific national or political interests. Views expressed do not necessarily represent the institutional position of International IDEA, its Board of Advisers or its Council of Member States.
Whilst dictatorships and monist systems are disappearing, they are not necessarily being replaced by consolidated democracies. In their stead, we are seeing the creation of quasi-democratic systems which are noted for having a façade of democracy and political pluralism, and which are prone to being manipulated by the politico-criminal underground world.
Read the full article in Albanian on Koha.net.