Back to overview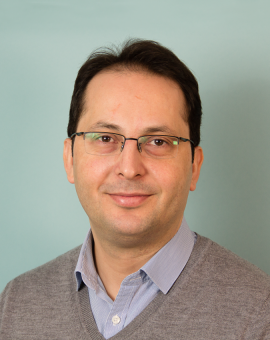 Armend Bekaj
Senior Programme Officer
Armend Bekaj
Senior Programme Officer
Armend Bekaj was the Senior Programme Officer for the Democracy Assessment and Political Analysis Unit. He was part of the writing team for International IDEA's signature publication, "The Global State of Democracy". In addition, his portfolio included examining the impact of migration waves on democratic institutions and processes.
As part of the DAPA Unit, Bekaj contributed to the development of International IDEA's signature publication, The Global State of Democracy.
Bekaj has more than 15 years of experience working with international organizations and civil society, mainly in the United Kingdom and the Western Balkan region. Over the years, he has worked and collaborated with the OSCE, USAID, UNDP and a range of other regional, international or civil society organizations. He has also taken part in several global collaborative research efforts bringing together researchers, practitioners and policymakers from various countries to cross-examine issues of post-conflict securitization, political integration of ex-combatants, and other societal impacts resulting from war to peace transition. Bekaj was also Adjunct Lecturer at the Rochester Institute of Technology, Kosovo, where he taught courses on International Relations and Public Policy.
Expertise
Good governance and democratization, conflict, security, and political integration of ex-combatants in societies in transition
Education
PhD in Political Science at the University of Sheffield, UK MA in Conflict Resolution, University of Bradford, UK BA Hons in International Studies, University of Leeds, UK
Languages
Albanian, bosniancroatianserbian, English
Location
Stockholm, Sweden