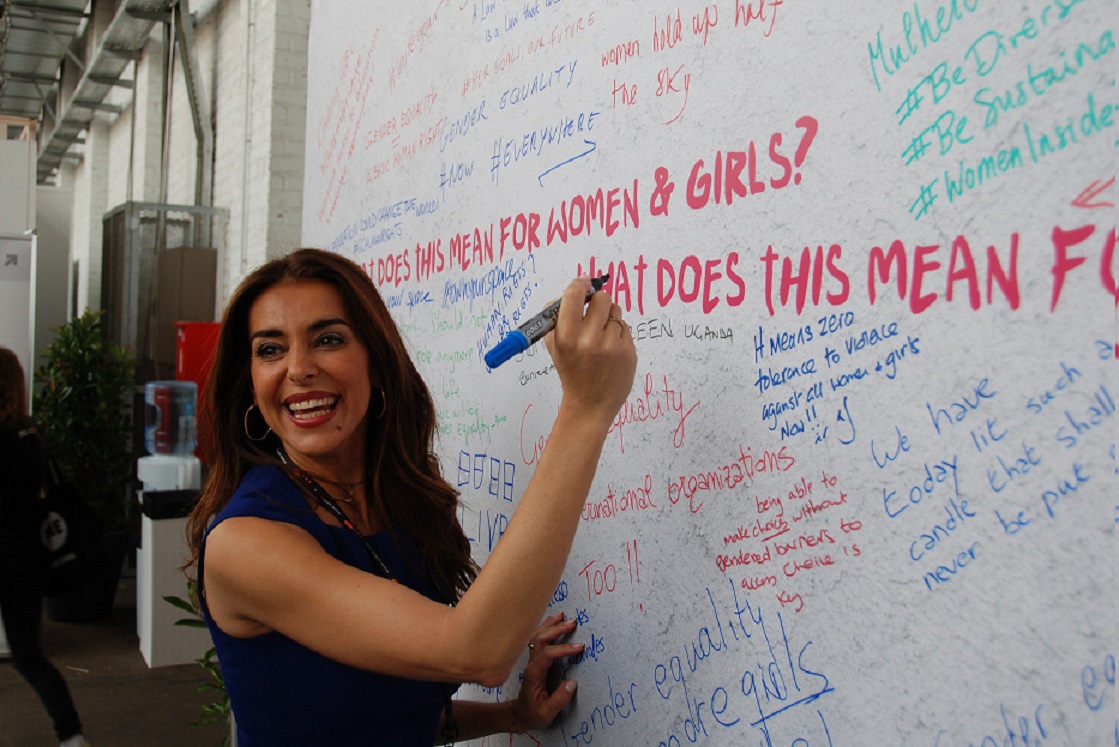 Image credit: UN Regional Information Centre@flickr
Goal 5 of the 2030 Agenda for Sustainable Development (SDG 5) aims to achieve gender equality and empowerment of all women. For several years, there has been a growing attention for the role of SDG 5 in enabling sustainable development, at various levels of policy and in regions worldwide. In the light of this trend. Brussels has become a hub for advocacy and initiatives in this field, often supported by European institutions or international organizations.
A high-level group of stakeholders of women's empowerment gathered on 27 November 2018 for a working meeting that was organized in Brussels by the Office of International IDEA to the European Union and Claudia de Castro Caldeirinha, Executive Director of Redscope Consulting. Participants representing various sectors exchanged views on sectoral best practices and ideas for action in the field of advancing women's access to and effective leadership, with the aim to enhance coordination and joint impact.
Insights were provided in relation to three key questions:
Which best practices, strategies or actions are effectively implemented in various sectors to move towards gender balance in leadership and decision-making?
How can the best practices and initiatives be shared and communicated, also across sectors?
How could the best practices and initiatives have more collective impact and advance true equal opportunities and gender equality in decision-making positions?
Some of the main takeaways of the discussion related to the need of raising political and general attention on moving towards a gender-bias-free society and gender parity in decision-making; of making use of possibilities for enhanced outreach and impact offered by the ICT sector; of involving young generations and more men in the achievement of gender equality objectives; and of setting up support systems to improve gender-neutrality as regards career development, training and talent discovery across sectors.
Participants welcomed the coordination initiative and called for a short term focus on the 2019 European Parliament elections, as collective action is urgently needed to advance the participation and representation of women for a more inclusive EU democracy. In the longer run, networks should be used and enhanced to bridge sectors and organizations, by increasing mutual support and impact of initiatives in this field and sharing good practices and materials on a continuous basis.
This initiative is derived from the programmatic activity 'Equality as a Vector for Accountable Governance' of the Office of International IDEA to the European Union, building on past projects related to the implementation of the Agenda 2030 for Sustainable Development.