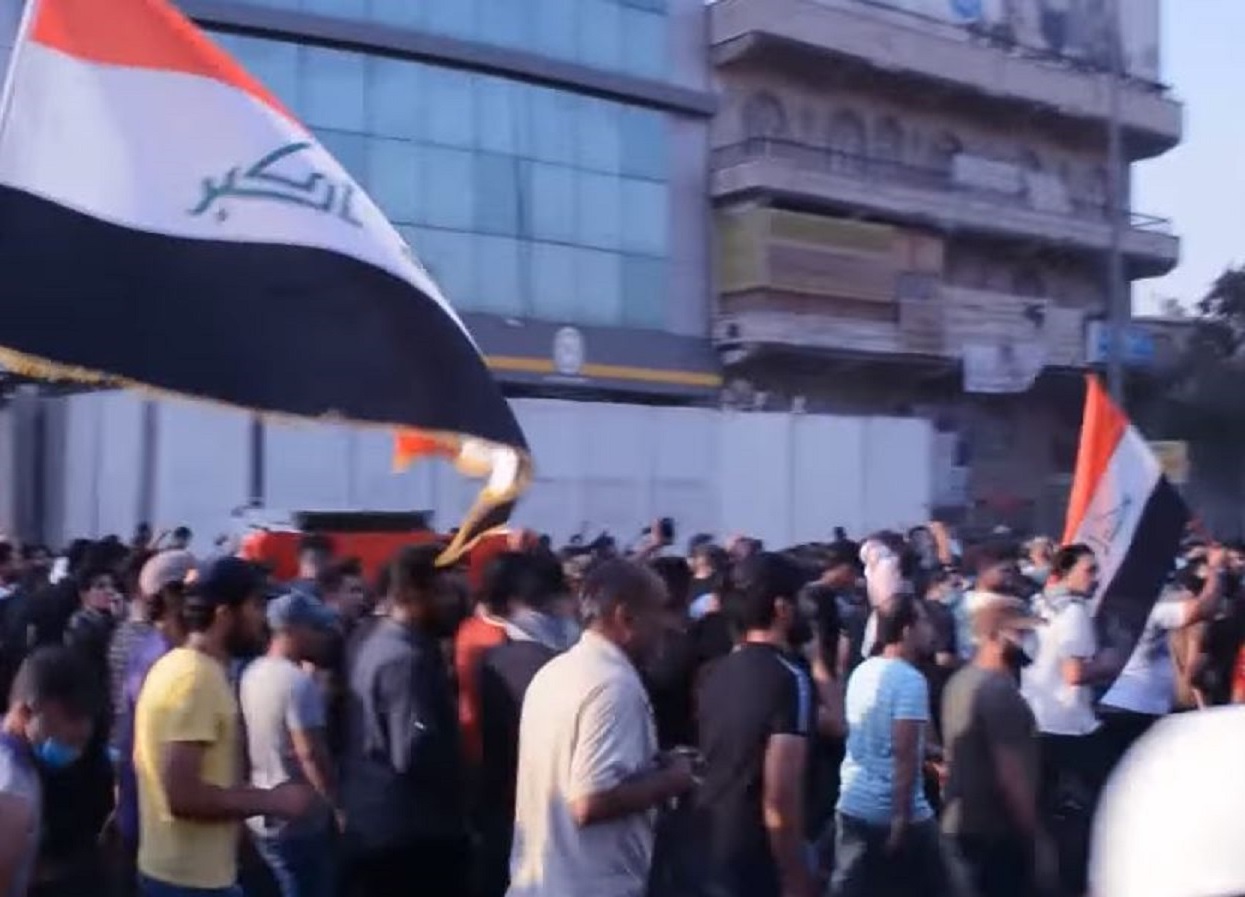 Mourners chant anti-government slogans while carrying the coffin of Abdul Salam Fathi.
Disclaimer: Views expressed in this commentary are those of the staff member. This commentary is independent of specific national or political interests. Views expressed do not necessarily represent the institutional position of International IDEA, its Board of Advisers or its Council of Member States.
إقرأ التعليق باللغه العربيه
Summer protests have become a yearly ritual for Iraq, but the past few weeks were particularly intense. In Basra, young people came out in the thousands to protest declining standards of living. Protesters set government buildings, political party headquarters and the Iranian consulate on fire. Fifteen protesters and several security officers were killed, with many more wounded. A curfew is now in place, protest leaders claim they have received death threats, and two lawyers who offered to defend arrested protesters were assassinated in drive-by shootings.
As the violence intensified last week, state institutions reacted as they usually do. The parliament organized an emergency session, the prime minister offered to intervene directly, and many have called for aggressive . . .
This commentray was published by the Washington Post on 13 September 2018. To read the full comentary:
https://www.washingtonpost.com/news/monkey-cage/wp/2018/09/13/can-a-new-government-solve-the-protests-in-iraq/?utm_term=.ef2086774cc7