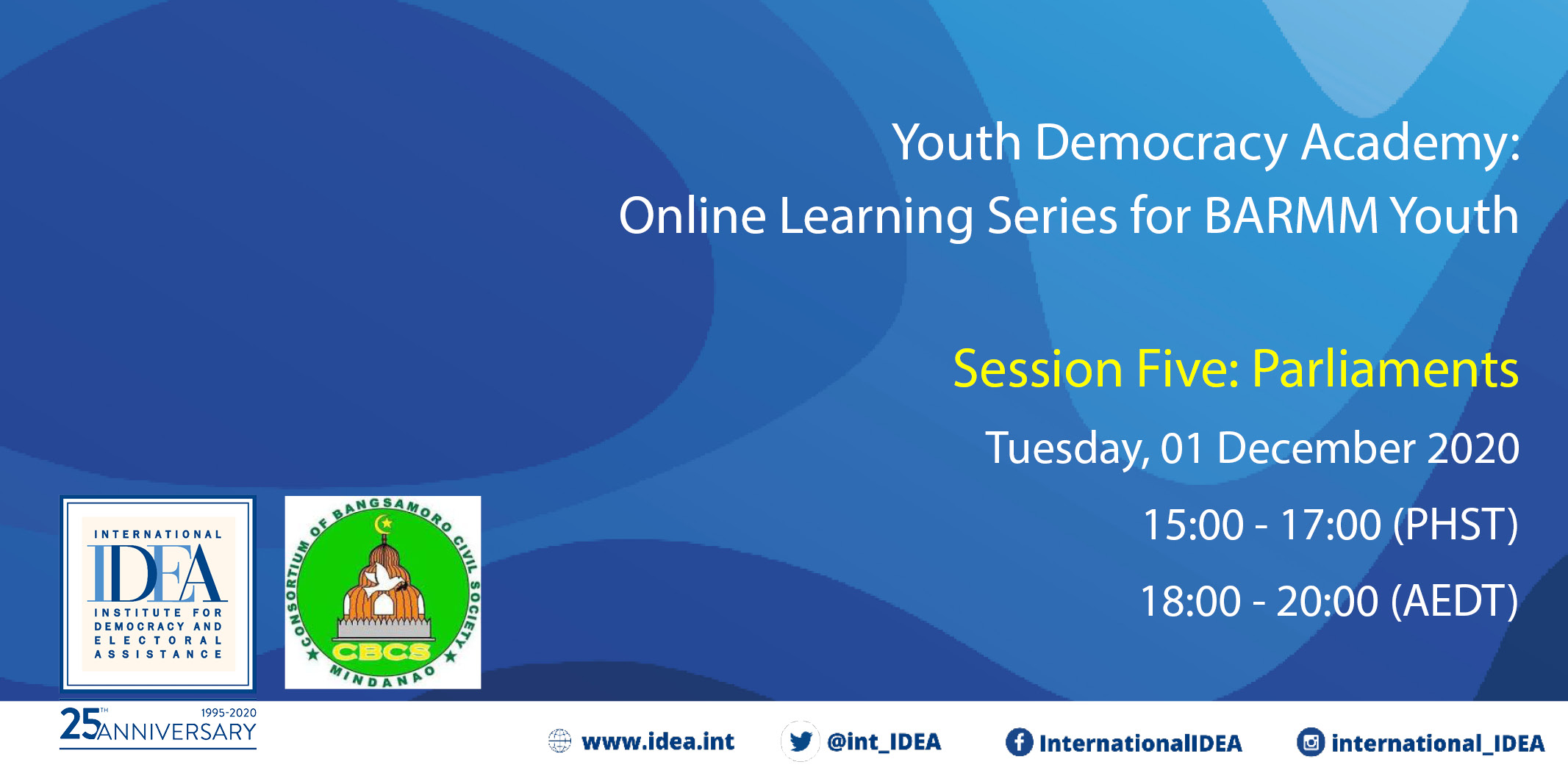 On 1 December, the Youth Democracy Academy: Online Learning Series for BARMM Youth will hold its fifth session on Parliaments.
The Online Learning Series for BARMM Youth, inspired by International IDEA's Youth Democracy Academy, aims to contribute to enhancing knowledge on democratic governance of youth leaders and young activists and support a community of practice among youth activists in BARMM. The sessions will focus on technical overview of selected topics and discussion on comparative experiences or perspectives of similar context to Bangsamoro.
Ingrid Walker, Programme Officer of INTER PARES—Parliaments in Partnership, will be the resource person for the upcoming session.
The learning series is co-organized with the Consortium of Bangsamoro Civil Society (CBCS).
For more information, please visit YDA page or contact Nyla Prieto, Programme Officer, Asia and the Pacific.
Partner Organizations/collaborators:
Consortium of Bangsamoro Civil Society