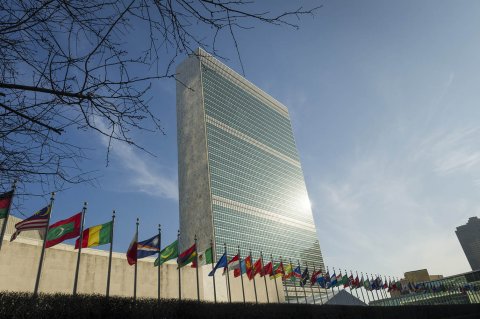 Image credit: www.sipri.org
International IDEA is launching the Policy Paper on the Timing and Sequencing of Transitional Elections at the UN Headquarters in New York on 8 May 2019.
The key findings of the policy paper will be presented and discussed during the launch event in New York that will bring together high-profile policymakers, researchers and practitioners from the UN system and academia, as well as other governmental and non-governmental organizations.
While the holding of elections is always a critical moment for any democracy, it presents specific conflict prevention challenges in transitional political settings, irrespective of the nature of the transition. What criteria should guide the timing and sequencing of elections in such circumstances?
To contribute to the debate on this topic, International IDEA commissioned fifteen case studies and convened three expert workshops (2016–2017) on the timing and sequencing of transitional elections. These involved high-profile electoral, peacebuilding and negotiation experts.
The event will be live-streamed from 1:15 PM, New York time (GMT-4) on the UN WebTV.
Useful Links / Information: