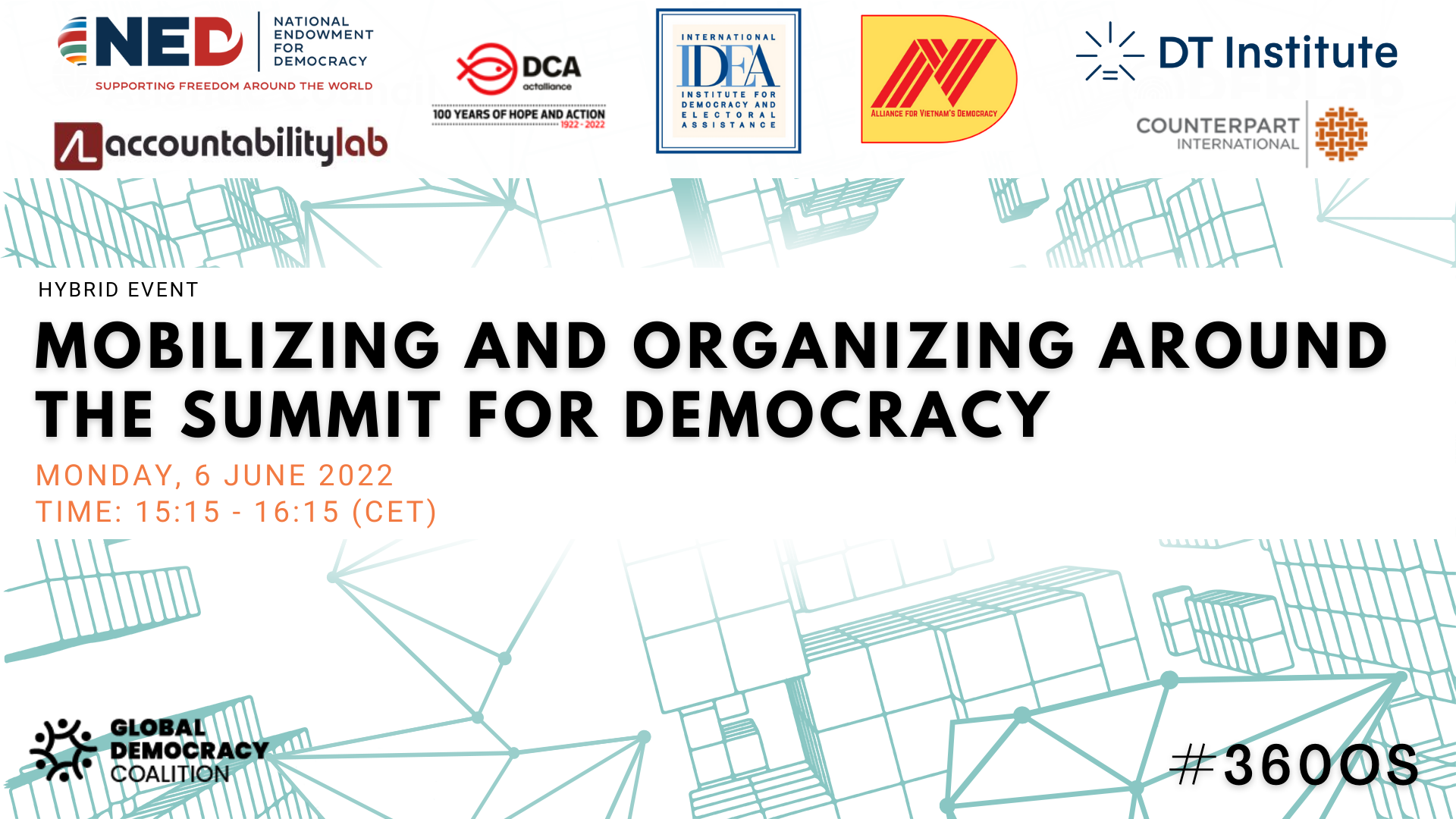 The Atlantic Council's Digital Forensic Research Lab (DFRLab) presents the fifth annual 360/Open Summit on June 6 and 7 at the Square, in-person in Brussels and online around the world. Our global team of experts from five continents will convene alongside policymakers and journalists, activists and advocates, and industry representatives for two days of cutting-edge programming.
The theme of this year's 360/OS is Contested Realities | Connected Futures. Facing generational global challenges and unprecedented technological innovation, communities and countries are struggling to agree on a shared set of facts. Emboldened autocrats seek to undermine the very idea of collective action that underpins the democratic world. While democracy versus autocracy, fact versus fiction, and who should hold power are contested, one thing is certain: our futures are connected. As today's competition shapes the global system for generations to come, it is up to this community of activists, industry leaders, and public servants to work together to create a rights-respecting, transparent, and representative future for all.
In Brussels, this global community will gather for presentations, workshops, and conversations on everything from countering foreign influence, to building resilient information environments, to the role of the Internet in online movements, and ensuring democratic approaches to a decentralized digital world. You'll hear from global leaders and innovators at the heart of these issues and more.
The public panel on "Mobilizing and organizing around the Summit for Democracy", hosted by the Global Democracy Coalition, will discuss opportunities, examples, and resources available for civil society to engage in the Summit for Democracy process and the Year of Action. The session will showcase examples of country-level civil society initiatives as well as transnational efforts of Summit for Democracy engagement and advocacy.
Moderator:
Elisenda Balleste Buxo, Project Coordinator, Global Democracy Coalition, International IDEA
Panelists:
Susan Abbott, co-coordinator of Global Democracy Coalition, Counterpart International
Kevin Sheives, International Forum for Democratic Studies at the National Endowment for Democracy
David QH Tran and Son Hai Viet Nguyen, Alliance for Vietnam's Democracy
Karina Pultz, Danish Church Aid
Odeh Friday, Accountability Lab Nigeria
Vukasin Petrovic, DT Institute
Partner Organizations/collaborators:
International IDEA, Accountability Lab, Counterpart International, DT Institute, Danish Church Aid, NED, Alliance for Vietnam´s Democracy
RSVP/Contacts:
To register for this event, kindly RSVP using this form.