Back to overview
Facebook Live Q&A on citizen engagement
28 August 2018
16:00 - 16:30 CET
International IDEA's Facebook Page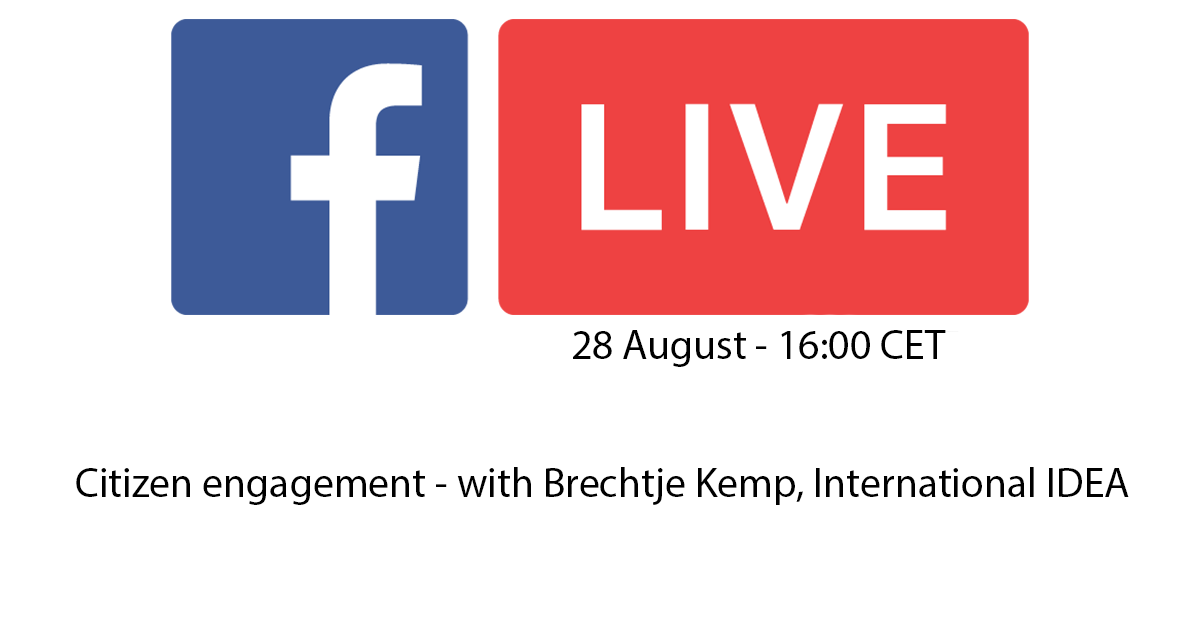 Join us for a live chat on International IDEA's Facebook page – as we sit down to discuss citizen engagement with Brechtje Kemp. We'll be exploring how to harness the power of innovation to drive a renewed sense of connectedness between institutions and those they serve. If you have a question or comment that you want to put to the expert- join the conversation!
Brechtje Kemp is Senior Programme Officer for Political Participation and Representation with International IDEA. She leads the Institute's citizen engagement portfolio, which concentrates on the changing interface between people and politics and new types of citizen initiatives and innovations.
Not able to watch the Q&A live – but still want to participate? Then send your questions in advance via our Facebook page, and catch up with the video later!
Feedback
We advance democracy worldwide, as a universal human aspiration