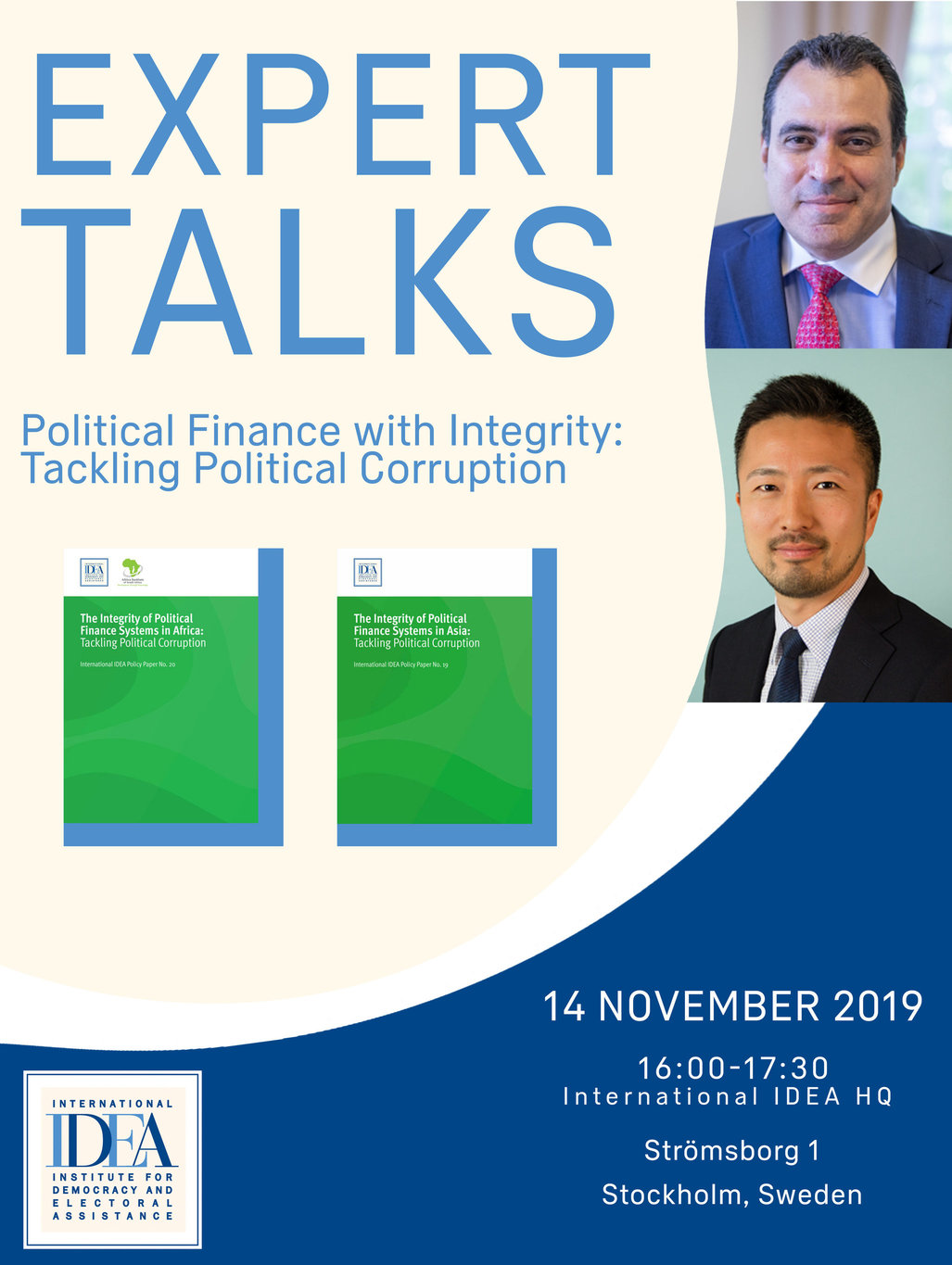 The International Institute for Democracy and Electoral Assistance (International IDEA) will organize an Expert Talks event on Political Finance and Political Corruption in Stockholm on 14 November 2019.
What are the main corruption risks associated with the funding of political parties and election campaigns? How could existing political finance regimes be improved to tackle political corruption? Join us for an interactive panel discussion with two of International IDEA's experts on the topic of political finance and corruption, Secretary-General Dr Kevin Casas-Zamora and Dr Yukihiko Hamada.
Political finance is a necessary component of political participation and representation. Yet, if such political finance systems are not effectively regulated, money could be used to undermine the integrity of political institutions and processes. Comprehensive political finance systems are one of the key elements of successful anti-corruption efforts. To contribute to the debate on this topic, International IDEA conducted research in 180 countries, analyzing political finance regulatory trends in addition to the recent launch of our Policy Paper series The Integrity of Political Finance Systems in Asia: Tackling Political Corruption and The Integrity of Political Finance Systems in Africa: Tackling Political Corruption.The Expert Talks will aim at raising awareness regarding this important topic and to present the key findings of the Policy Papers. Guests will be invited to participate in a Q&A section. The discussion will be followed by a networking opportunity with light refreshments.
RSVP/Contacts:
If you have questions about this panel discussion and networking event or wish to RSVP , send an email: