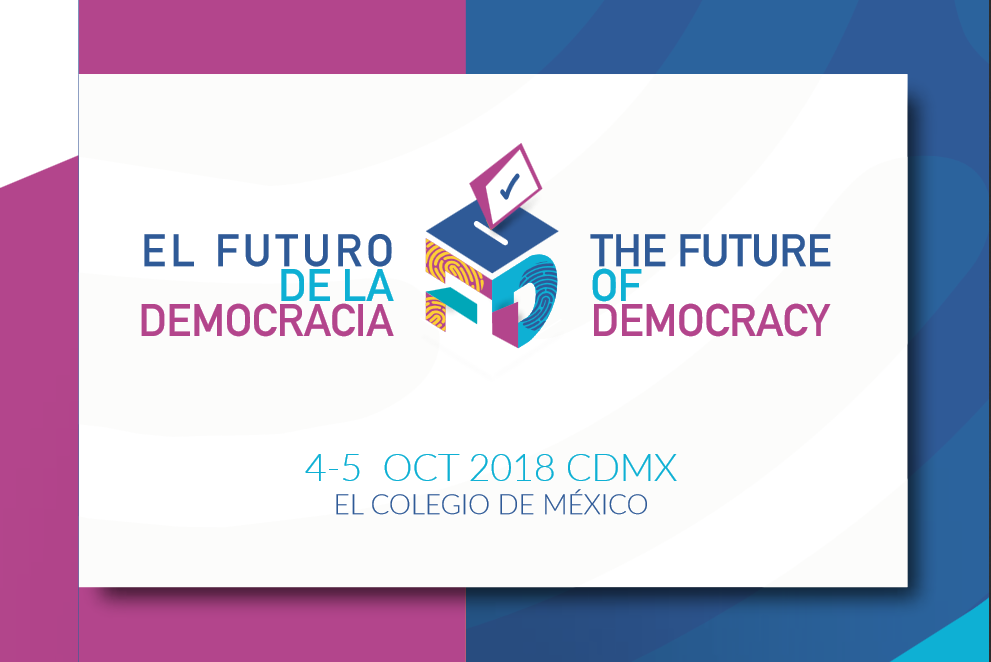 The Future of Democracy, 4-5 October 2018, Mexico City.
International IDEA, through its sub regional office for Mexico and Central America, organizes an international colloquium on "The Future of Democracy". The event aims to be a global platform for understanding the challenges facing democracy worldwide and for sharing ideas and proposals for its protection and strengthening.
Nowadays, most countries around the world hold elections regularly to select their leaders. This does not mean democracy is here to stay. Behind the veneer of elections, authoritarian leaders weaken democracy within. Moreover, corruption, a weak rule of law, inequality, low leves of trust in political institutions, unemployment and rising nationalism also threaten democracy. Democracy needs to be strengthened now more than ever.
The event is designed to encourage lateral thinking on this important topic. It aims to foster discussions by considering a wide range of perspectives across disciplines and countries, and by reaching out to both scholars and practitioners.
The forum will consist of five panel discussions, as follows:
Is democracy in danger? The uncertain future of democracy worldwide.
Warning signs? The future of democracy in Latin America.
Mexico 2018 Elections: A balance.
The future of electoral justice
Mexico 2018 Elections: Towards political reform.
Speakers include academics and practitioners from Argentina, Mexico, South Africa, Spain, Turkey, the United Kingdom, the United States and Uruguay.
Partner Organizations/collaborators:
Center for International Studies, El Colegio de México
RSVP/Contacts:
The event is free and open to all. Academics, government officials, students, policy makers, legislators, election specialists and the public are welcome to attend.
Simultaneous interpretation and live streaming will be provided.
For more information, please send an e-mail to: coloquio@idea.int
Useful Links / Information: