Back to overview
Unpacking Democracy: Protecting Human Rights in a Digital World
09 February 2023
15:00 - 16:15 CET
International IDEA HQ, Stockholm & Webex (online)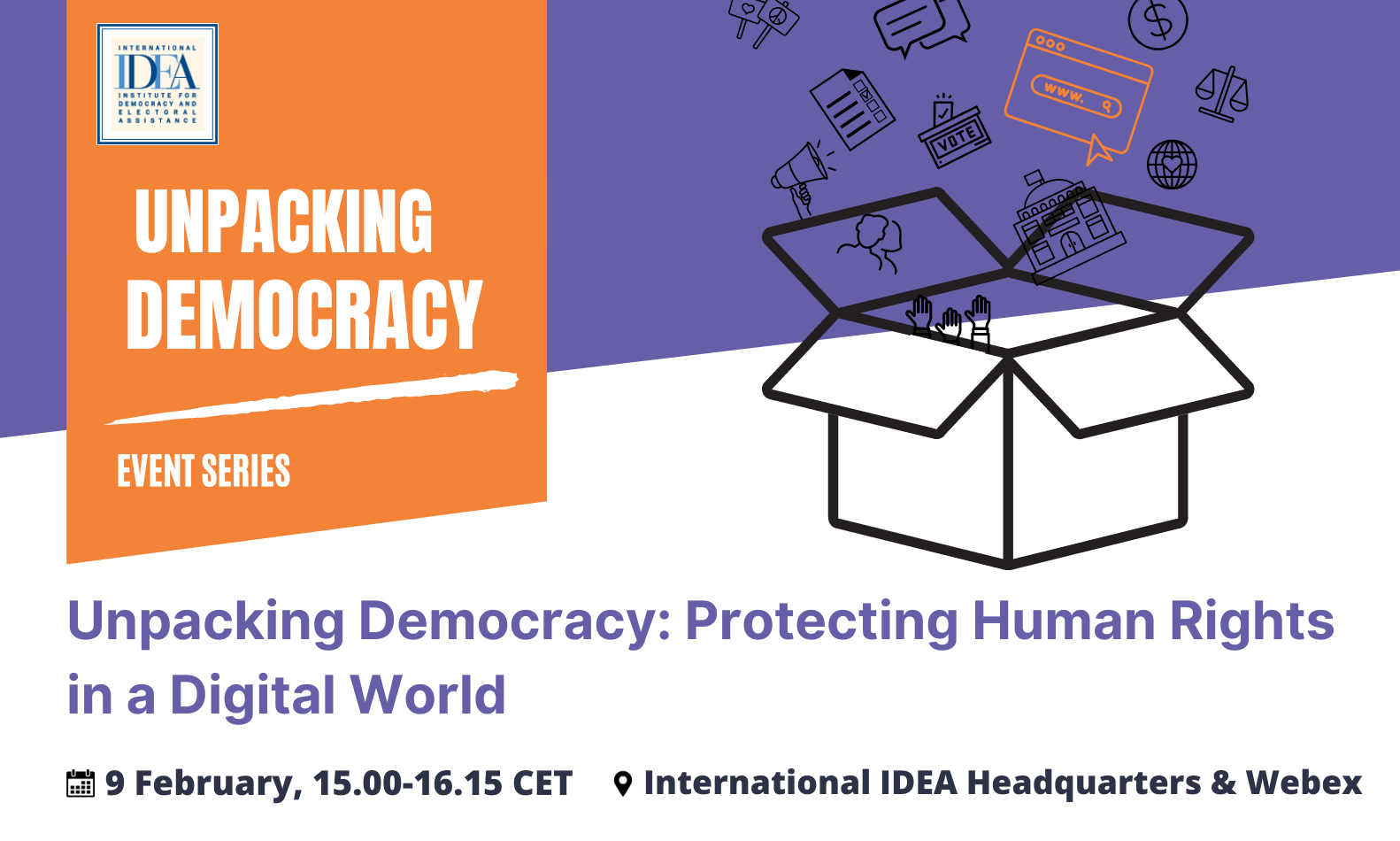 Social media is disrupting democracy, with misinformation and hate speech undermining trust in governments and civil society as well as helping polarise political debates. In response, many citizens are demanding more regulation, from data ownership rights to freedom from surveillance, and transparency over social media algorithms.
In such a scenario:
What implications do social media and AI have for democracies and fundamental rights?
How far do governments need to regulate social media companies and emerging technologies?
How should democracies adapt to social media and AI?
Join us for a panel discussion with representatives from the Swedish Ministry of Foreign Affairs and some of the world's biggest tech companies.
Welcome Remarks
Dr Kevin Casas-Zamora, Secretary-General, International IDEA
Presentation
Alberto Fernandez Gibaja, Senior Programme Officer, International IDEA
Panellists
Carl Fredrik Wettermark, Coordinator for Cyber and Tech Affairs, Swedish Ministry of Foreign Affairs
Emilar Gandhi, Head of Inclusivity in Policy Development, Meta
Sara Övreby, Public Policy and Government Relations Manager, Google
Ginny Badanes, Senior Director, Democracy Forward, Microsoft
Q&A
Feedback
We advance democracy worldwide, as a universal human aspiration