Back to overview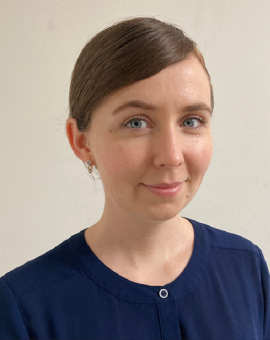 Sharon Pia Hickey
Associate Programme Officer, Constitution-Building Processes
Sharon Pia Hickey
Associate Programme Officer, Constitution-Building Processes
Sharon Pia Hickey is an Associate Programme Officer in the Constitution-building Programme.
Sharon began her career in Ireland, supporting women running for political office and advocating for political gender quotas. She has since pursued several roles supporting the rule of law, most recently as a Research and Teaching associate in the International Humanitarian Law Clinic at Leiden University. Before this, Sharon was the Research and Advocacy Director of the Cornell University Center on the Death Penalty Worldwide, where she managed the Death Penalty Worldwide Database and spearheaded the organisation of the Makwanyane Institute for Capital Defenders.
Sharon is part of the Washington Ireland Programme, advancing peace and reconciliation in Northern Ireland and Ireland, and was honoured in 2017 with the Emerging Leader award from the U.S. Embassy in Ireland. Sharon graduated from the National University of Ireland, Maynooth, and earned her LL.M. from Columbia Law School, where she was an editor of the Human Rights Law Review. She is a member of the New York Bar.
Expertise
law, human rights
Education
National University of Ireland, Maynooth, LL.M. from Columbia Law School, USA