Back to overview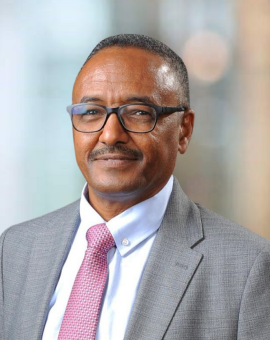 Sami Abdelhalim Saeed
Head of Programme, Sudan
Sami Abdelhalim Saeed
Head of Programme, Sudan
Dr Sami Abdelhalim Saeed, is the Head of the International IDEA Programme for Sudan since 2020.
in his previous positions at the United Nations as a legal advisor in the Office of the Special Representative of the Secretary-General SRSG (from 2006 – 2020), delivered numerous of analyses and research on legal issues of post-conflict in transformative communities. Saeed's previous experience includes having practiced law before the Constitution Court in Sudan; teaching public law, and supporting CSOs on developing training on peacebuilding, preventing and countering violent extremism in the Horn of Africa, women's political participation in the post-conflict environment.
His research interests include the constitution, democracy, restorative justice, transitional justice, human rights and conflict resolution.
Publications:
Expertise
constitution, democracy, restorative justice, transitional justice, human rights and conflict resolution
Education
PhD in Constitutional Law; LL.M on IHL; LL.B, Postgraduate Diploma in Legal Translation
Languages
Arabic, English