Back to overview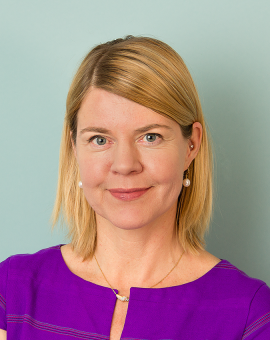 Leena Rikkilä Tamang
Director for Asia and the Pacific
Leena Rikkilä Tamang
Director for Asia and the Pacific
Leena Rikkilä Tamang is Director for the Asia and the Pacific region and oversees country programmes in Myanmar, Nepal and Bhutan.
Tamang joined International IDEA in 2002. Between 2004-2013, she managed International IDEA's programme on Supporting Constitution-Building Process in Nepal. She created and supported initiatives aiming at forging consensus on political reform and to develop capacity of Nepalese stakeholders on constitutional options. Prior to her time in Nepal, Tamang worked at the South-Asia Programme, including Burma/Myanmar at International IDEA.
Tamang is former Secretary-General of Finland's Advisory Board for Relations with Developing Countries (Ministry for Foreign Affairs). She is a member and former chair (2001-2002) of the Network Institute for Global Democracy (NIGD). Amongst her work with NIGD, she coordinated projects promoting North-South Dialogues on democracy and globalization and was involved in the World Social Forum (WSF) process.
She is also a former Board Member of Asia–Europe (ASEF) Foundation and has been teaching at the University of Tampere in the Department of Political Science and International Relations, Finland from where she graduated, as well at the department of Environmental Politics.
Tamang has worked in India, Sri Lanka, Nepal and Vietnam and on Burma/Myanmar and published about democracy at the global level, on women's political participation, and on inclusive democratic processes.

Expertise
Democratic transitions/backsliding in the region, state of democracy in Asia and the Pacific
Education
Master of Political Sciences (international politics), University of Tampere and Universite de Bordeaux
Languages
English, Finnish
Location
Canberra, Australia