Back to overview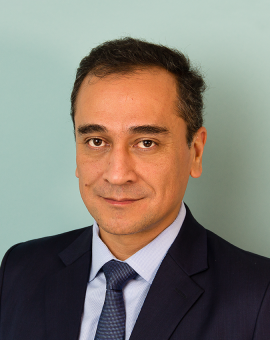 Jorge Valladares
Head of Political Participation and Representation
Jorge Valladares
Head of Political Participation and Representation
Jorge Valladares was the Head of Political Participation and Representation at International IDEA. His focus was on the generation of comparative knowledge, policy analysis and practical tools on issues of democratic representation and participation, particularly political parties. His work aimed to support party members, parliamentarians and public officials fulfill their democratic representation roles.
Valladares was International IDEA's Head of Mission to Myanmar until 2016. He implemented STEP Democracy, an EU-funded initiative to empower Myanmar's electoral management, voter education and observer groups, and political parties before and after the November 2015 general elections that led to the first democratically elected government in over 50 years.
Valladares's work in democracy support started in Peru when he joined renowned Transparencia at the time of its foundation in 1994. Five years later he coordinated its election monitoring programme that earned international praise for its documentation of the unfair 2000 General Elections. He served at the Secretariat of Peru's landmark Acuerdo Nacional in 2002. He coordinated the drafting by consensus of the first Political Parties Law in the country´s history. Since this, he has given advice on political party development, parliamentary strengthening, democracy and development, election observation and political reform in Latin America (Bolivia, Ecuador, Dominican Republic, and Venezuela), Africa (Mozambique, Malawi) and Asia (the Philippines, Myanmar). He has authored, co-authored and edited works on corruption, elections, legislative politics, democratic accountability, and party competition, and publishes regularly opinion pieces on specialized and mass media outlets.
Expertise
Political parties, elections, money in politics and democratic accountability
Education
BA in Law (Catholic University, Peru), MA in Development Studies: Democracy and Government (Institute of Social Studies, The Netherlands) and Government (Essex, UK).
Languages
English, Portuguese, Spanish
Location
Stockholm, Sweden