Back to overview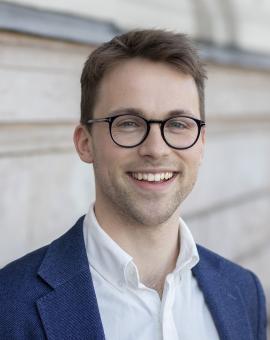 David Towriss
Associate Programme Officer
David Towriss
Associate Programme Officer
David Towriss is an Associate Programme Officer in International IDEA's Democracy Assessment Unit, where he works as part of the team producing the Global Monitor on Democracy and Human Rights. His research is principally focused on Democracy and Human Rights in the Africa and West Asia region.
Prior to joining the Democracy Assessment Unit, David served as a Research Assistant with International IDEA's Electoral Processes team. He has also worked for human rights law firms and organizations in South Africa, the UK and USA, and as an academic researcher in Southern Africa.
David was a Thouron Scholar at the University of Pennsylvania Carey Law School in 2016-2017.
Podcast series
Peer-to-Peer: An elections podcast from International IDEA, International IDEA (with Eric Asplund)
Publication
Buying Loyalty: Zimbabwe's Marange Diamonds, Journal of Southern African Studies 39 (1), 2013
Expertise
International Law; Human Rights; Elections
Education
LL.M. in International Law, University of Pennsylvania Carey Law School, USA; LL.Dip, University of Law, UK; BA (Hons) in History, University of Sheffield, UK
Location
Stockholm, Sweden