Voter Turnout Database Codebook
Voter turnout is one of the crucial indicators of how citizens participate in the governance of their country.
Higher voter turnout is in most cases a sign of the vitality of democracy, while lower turnout is usually associated with voter apathy and mistrust of the political process.
International IDEA's Voter Turnout Database contains the most comprehensive global collection of voter turnout statistics from presidential and parliamentary elections since 1945. This Codebook provides detailed of the variables and answer options in the Database.
Details
Publication date
10 December 2018
Contents
Introduction
Variables used in the Voter Turnout Database
References and further reading
About International IDEA
Give us feedback
Do you have a question or feedback about this publication? Leave us your feedback, and we'll get back to you
Send feedback
Voter Turnout Database Codebook
8220
60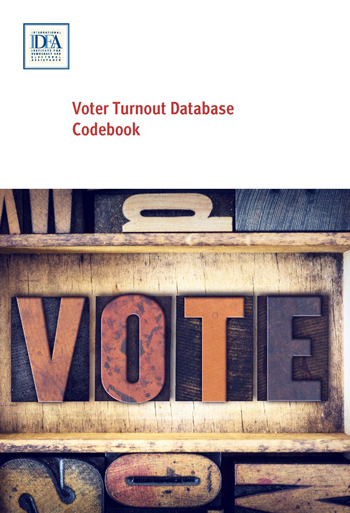 | | |
| --- | --- |
| Total views | 8220 |
| Downloads | 60 |
| Rating | |
Give us feedback
Do you have a question or feedback about this publication? Leave us your feedback, and we'll get back to you
Send feedback