This publication is only available in electronic format
ISBN:
978-91-85391-97-4 (Print)
This report provides a broad, comparative analysis of 27 African countries and 75 political parties. The data was assembled during 2004–06 and was followed by national and sub-regional dialogue workshops between political parties, researchers and civil society.
The agenda for reform that emanated from the research and dialogue process is reflected and discussed in the report.
Legislative regulation of parties, women's participation, funding of political parties, party democracy and party programmes and policies that represent and reflect the preferences of the people are high on the agenda for the process ahead.
By providing comparative information, this International IDEA publication aims to stimulate debate on the challenges faced by political parties in Africa. It is aimed at political parties, scholars, policymakers and democracy assistance organizations working for political reform in Africa.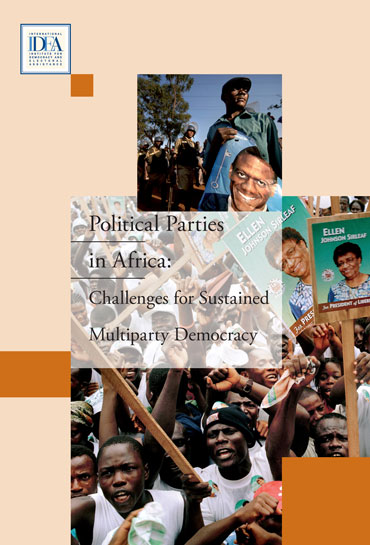 Contents
Methodology
Introduction
African Party and Electoral Systems
Party Structures and Internal Organization
External Party Regulations
Conclusions and Recommendations
Acronyms and Abbreviations
References and Select Bibliography
About the Authors
About International IDEA