This publication is only available in electronic format
Political instability is often associated with frequent changes of government.
Frequent changes of government may act as a barrier to sustainable human development and make it more difficult for governments to be accountable. Changes of government occur often in a number of Pacific Island states, in particular Nauru, the Solomon Islands and Vanuatu.
This Policy Brief investigates how long political leaders hold office in these countries, and the frequency and causes of changes of government.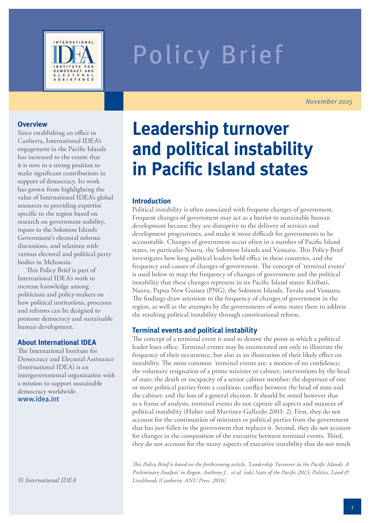 Contents
Introduction
Terminal events and political instability
Terminal events in Pacific Island states
Reforms aimed at addressing instability
Conclusions
References