This publication is only available in electronic format
This Discussion Paper seeks to identify and document how different modalities of democratic accountability are linked to improved service delivery in developing democracies.
The work extends an agenda proposed by International IDEA's Democracy and Development Programme to better understand the workings of accountability mechanisms.
The paper addresses a double democratic challenge: to strengthen formal and legal mechanisms that allow citizens to articulate and voice their policy concerns, and to encourage elected and non-elected representatives to effectively respond to the provision of public services.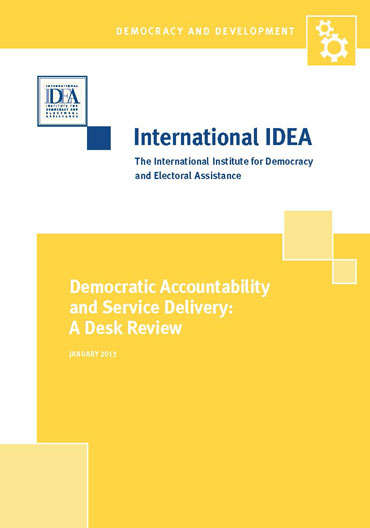 Contents
1. Background and introduction
2. Democratic accountability and service delivery
3. Analysing effective accountability
4. Assessing the evidence: Accountability case studies
5. Assessing the impact of democratic accountability on service delivery
6. Summary and implications
7. References
Endnotes
Annex: Making accountability work: a desk review of cases