Back to overview
Women facilitators prepare to build female candidates' capacities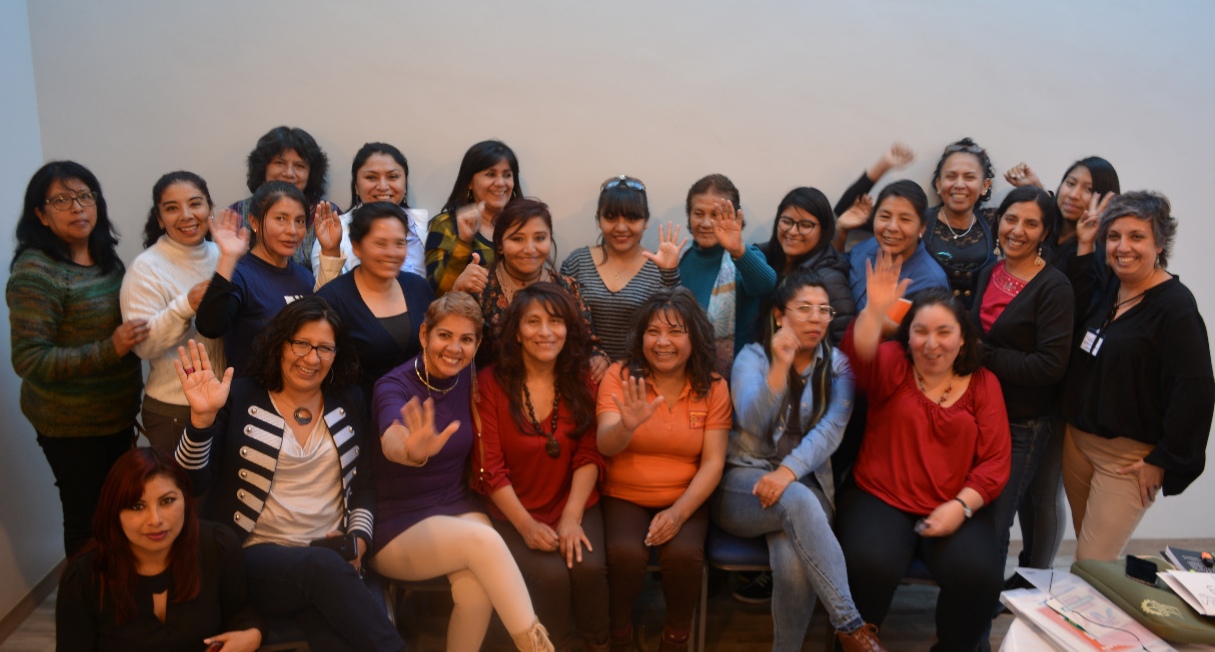 Image credit: International IDEA
In order to strengthen the performance of women candidates who will participate in the General Elections in Bolivia in 2019, women facilitators in different regions had a training on strategic knowledge to replicate this knowledge in as a broad manner as possible.
Este artículo está disponible en Español
This space was propel by the "Coordinadora de la Mujer" and International IDEA with support of the Swedish Embassy. The women facilitators were trained for the implementation of eight training modules in workshops in each department.
This process covered the following modules:
 Regulatory Framework which encourages women's political participation;
 The Law of Political Organizations for a Parity-based Democracy;
 Law N° 243 against Political Harassment and Violence;
 Exercise of Public Power and Governance with gender equality;
 Joint responsibility of citizens;
 Political Communication and vocal workshop for Women Leaders;
 Horizons and guidelines to move towards a parity-based democracy and depatriarchalization; and
The challenge of transforming the political culture.
Likewise, the plan is to strengthen the different candidates skills in the management of several digital political marketing tools. 
The women facilitators come from institutions that are members of the "Coordinadora de la Mujer", with a wide experience in the field of Human Rights, and Women's Rights in particular.
This process is taking place within the framework of campaign #Protagonistas, which aims to promote women and youth candidacies to ensure the consolidation and deepening of a parity-based and inclusive democratic system.
The training spaces for women candidates in each region are open to all political forces, in a pluralist and diverse manner.
International IDEA has been working for a long time in support of democratic process in Bolivia and has encouraged, among other aspects, the strengthening of women's political participation in the country.
"We know that most of women candidates have ample experience in organizational leadership and have a long and noteworthy track-record. This training process aims to further reinforce the strengths of women candidates in order to consolidate the parity achieved in the previous General Elections in 2014, thereby overcoming the historical exclusion suffered by women", points out Alfonso Ferrufino, Senior Adviser of International IDEA in Bolivia.
After the elections in the year 2014, Bolivia became the second country in the world with the greatest participation of women in the legislative field (51 per cent), a historic and emblematic figure for the Latin American Region.
The training process of women candidates seeks to enhance and deepen the achieved parity, moving forward to the substantive participation of women in the construction and management of the bodies of Public Power.