Back to overview
Transforming our world requires reinvesting our efforts in SDG16+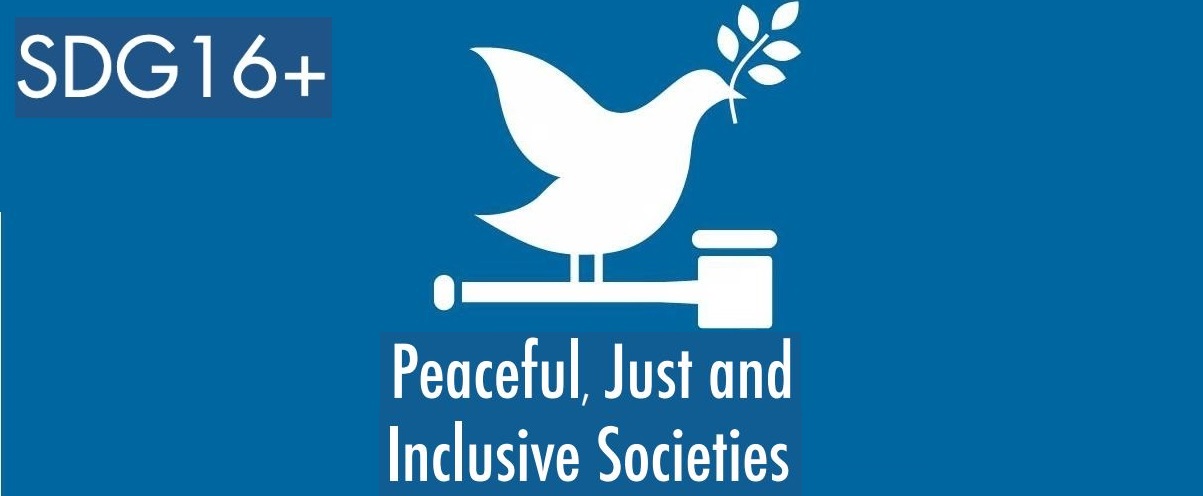 Transforming Our World is the title of the 2030 Agenda for Sustainable Development. Four years into its implementation, how transformative has it really been?
Ahead of the upcoming United Nations High Level Political Forum (HLPF), the political declaration recognizes that the necessary transformations have not matched the level of ambition set by UN Member States in 2015. The text therefore emphasises "the need to accelerate action on all levels and by all stakeholders, in order to fulfil the vision and Goals of the 2030 Agenda", and "to do more and faster".
What is needed for that purpose? One of the most important HLPF commitments will be about "strengthening institutions for more integrated solutions". This should be done by proactively developing effective, accountable and transparent institutions at all levels and by ensuring more responsive, inclusive, participatory and representative decision-making processes. Unsurprisingly, these are exactly the areas covered by one of the most innovative Sustainable Development Goals (SDGs) in the 2030 Agenda, i.e. SDG 16 on peace, justice and accountable institutions.Thus, by emphatically re-committing Member State efforts to SDG 16, it would enable advantageous strides towards the achievement of other SDGs.
In fact, the UN Secretary-General's Progress Report on the SDGs notes that advances in ending violence, promoting the rule of law, strengthening institutions and increasing access to justice are uneven and continue to deprive millions of their security, rights and opportunities and undermine the delivery of public services and broader economic development. The Report stresses that attacks on civil society are also holding back development progress.
For International IDEA, SDG16+—intended both as a standalone Goal and an enabler for the SDGs framework as a whole—is a pillar for democratic accountability throughout the 2030 Agenda.
Data from International IDEA's Global State of Democracy Indices show that SDG16+ is facing significant challenges, especially in the field of public access to information and the protection of fundamental freedoms, which are diminishing in the world, regardless of the region. As noted in our latest GSoD In Focus, the underlying causes for this involve the curtailment of civic space, democratic backsliding and erosion, and encroaching authoritarian tendencies by governments, which all represent an attack on fundamental rights. There is an urgent need to reverse this trend, by investing specifically in actions on SDG16+, if we want to achieve the goal of more peaceful, just and inclusive societies by 2030 and ultimately transform our world.