Back to overview
Training session for the Parliamentary Committee on Public Service and Local Government in Maputo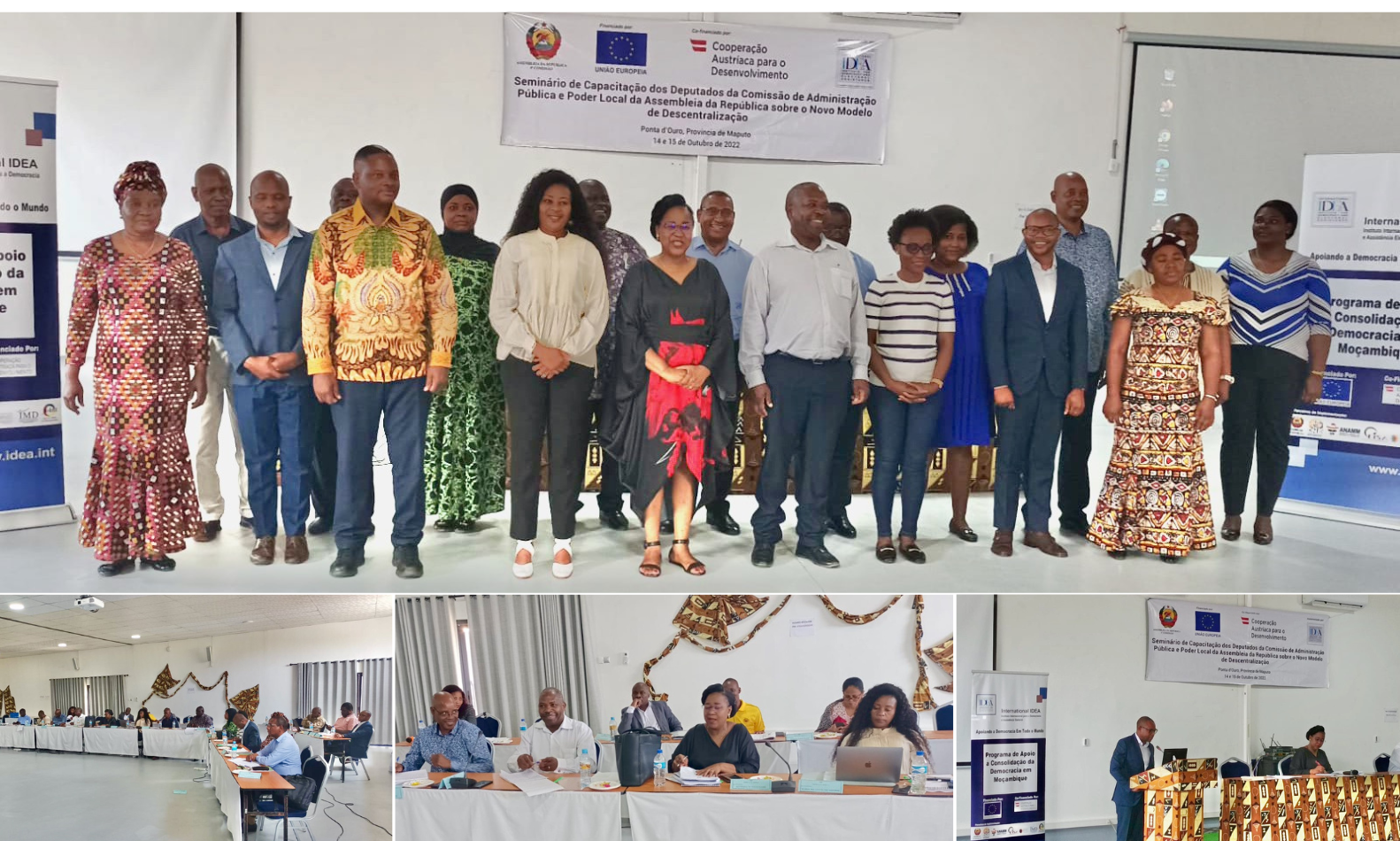 The Mozambique Office of International IDEA facilitated on 14 and 15 October 2022 in the district of Matutuíne, Province of Maputo a two-day training and reflection session for the Parliamentary Committee on Public Service and Local Government on the new decentralisation architecture in Mozambique.
With a view to addressing an intractable conflict and responding to regionalized political preferences, in May 2018, Mozambique adopted constitutional reforms with its core element being a fundamental change in the system of government at the level of the provinces, districts and municipalities. The subsequent legislation in 2019 and 2020 put into practice and take root these reforms.
After about four years of the implementation of these reforms, the Mozambique Office of International IDEA deemed it opportune a reflection on the experiences, challenges and lessons learned during the implementation of the new legislative package of decentralization, and on the other hand, further, familiarise the MPs with the functioning of this new approach to decentralised governance.
The activity is part of International IDEA's Mozambique Programme - Support to the Consolidation of Democracy in Mozambique, funded by the European Union and the Austrian Development Cooperation. 
A news piece on the event in Portuguese can be found on the Mozambican Parliamentary Website.