Back to overview
Safeguarding women's political participation in Myanmar's constitution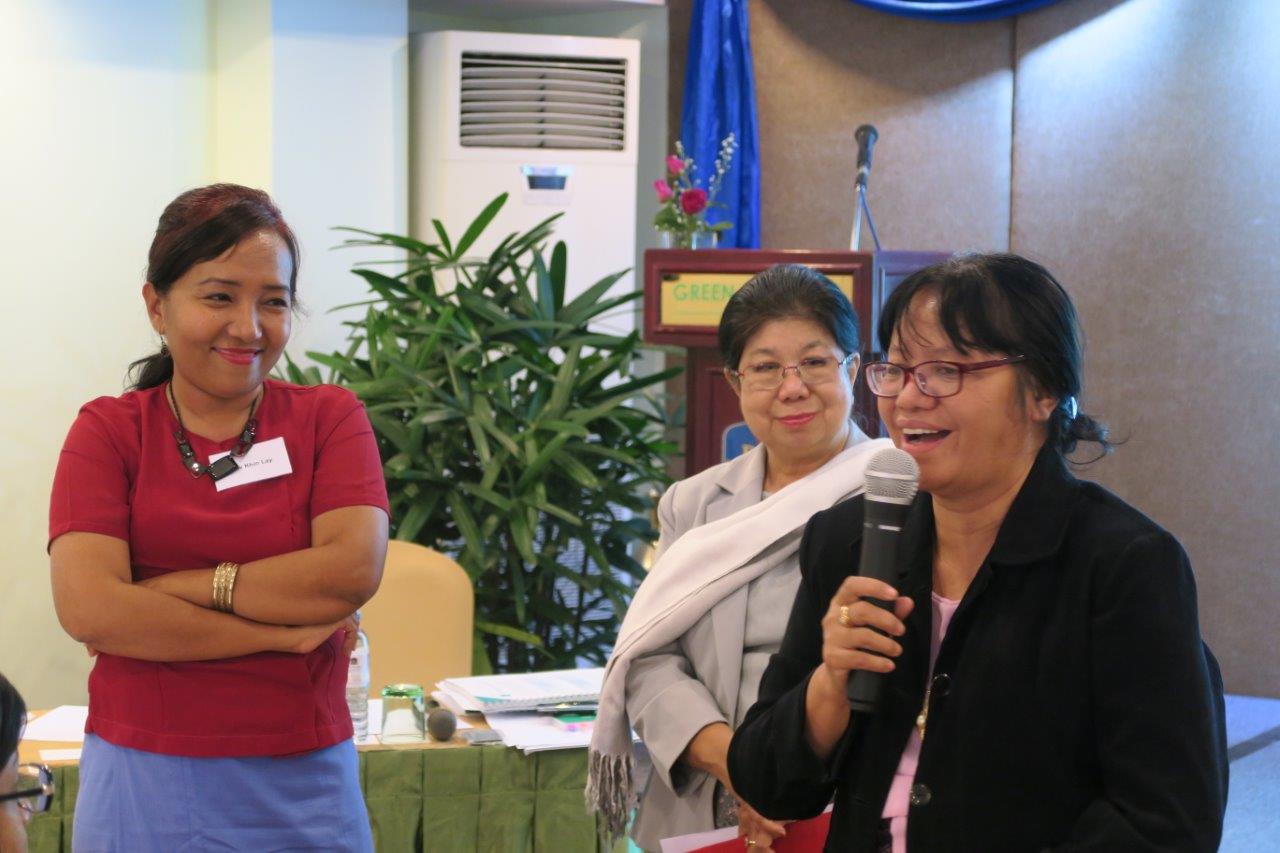 Left to right: Daw Khin Lay (Director Triangle – Women's Support Group), Daw Pansy Tun Thein (Advisor, Gender Equality Network) and Professor Dr. Khin Mar Yee (Head of the Department of Law, University of Yangon
Does the constitution have a special provision for gender equality? Who implements the rights enshrined in Myanmar's constitution?
These were some of the questions on the lips of participants from civil society, academia, the judiciary and parliamentarians at an introductory workshop on the constitution assessment for women's equality held in Yangon in February 2017.
International IDEA's Constitution Assessment for Women's Equality, which is now available in Myanmar language, helps stakeholders analyse a constitution or draft constitution from perspective of women's constitutional rights and equality. Participants learned about the experience of Nepal. International IDEA's Head of Mission in Nepal, Sheri Meyerhoffer, who led the workshop, said "Engaging women activists to audit various drafts of the constitution contributed to progressive gender equality and protection provisions in Nepal's 2015 Constitution."
The workshop sparked a number of ideas on how to take the recommendations of the workshop forward, both individually and collectively. MP Susanna Hla Hla Soe (NLD) said "I will share this tool with others in the Women and Child Rights Committee and report to the Speaker about this workshop and topic".
Organized by International IDEA Myanmar in partnership with Triangle Women Support Group and Gender Equality Network (GEN), the workshop is part the MyConstitution programme supported by the Ministry of Foreign Affairs of Norway.