Back to overview
Mongolia to Chair International IDEA Council of Member States in 2016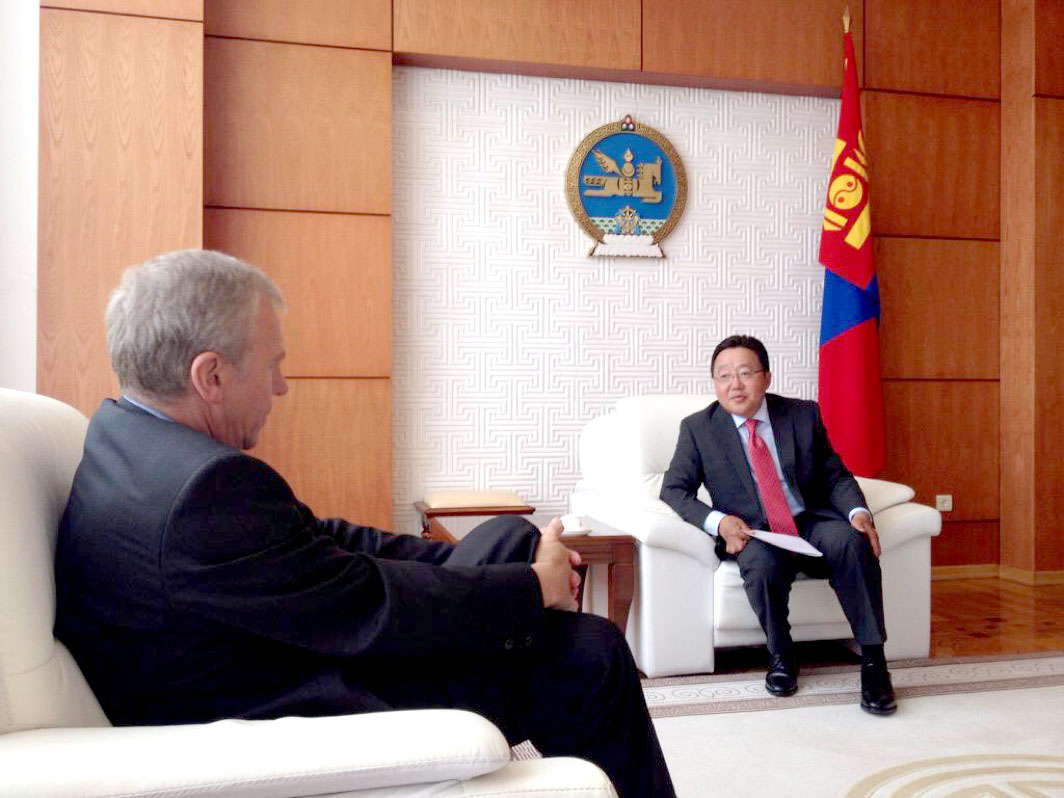 International IDEA is pleased to announce that Mongolia will take up the chairmanship of the organization's Council of Member States in 2016, taking over from Switzerland.
International IDEA's Secretary-General Yves Leterme made the announcement as he visited Ulaanbaatar, the Mongolian capital, this week to take part in celebrations of the 25th anniversary of the first free, democratic elections in the country. 
Speaking at the celebrations, Leterme said Mongolia has shown its commitment to developing a sustainable democracy with strong institutions since its first democratic elections in the 1990s. Since joining International IDEA in 2011, Mongolia also has been a committed and active Member State.
"I am therefore most delighted that Mongolia will take up the chairmanship of the Institute's Council of Member States in 2016," Leterme said.
"Mongolia has indeed become a democratic leader in the region. Democracy is a system in which the government is controlled by the people and in which citizens are considered equals in the exercise of that control. I am confident that the elections in 2016 and 2017 will be another celebration of that popular control in Mongolia."
In addition to overseeing International IDEA's work, the Council of Member States also provides guidance and helps establish objectives for future projects. Having Mongolia chair the council next year is timely and welcome as International IDEA aims to enhance and extend our activities in the Asia and the Pacific region.