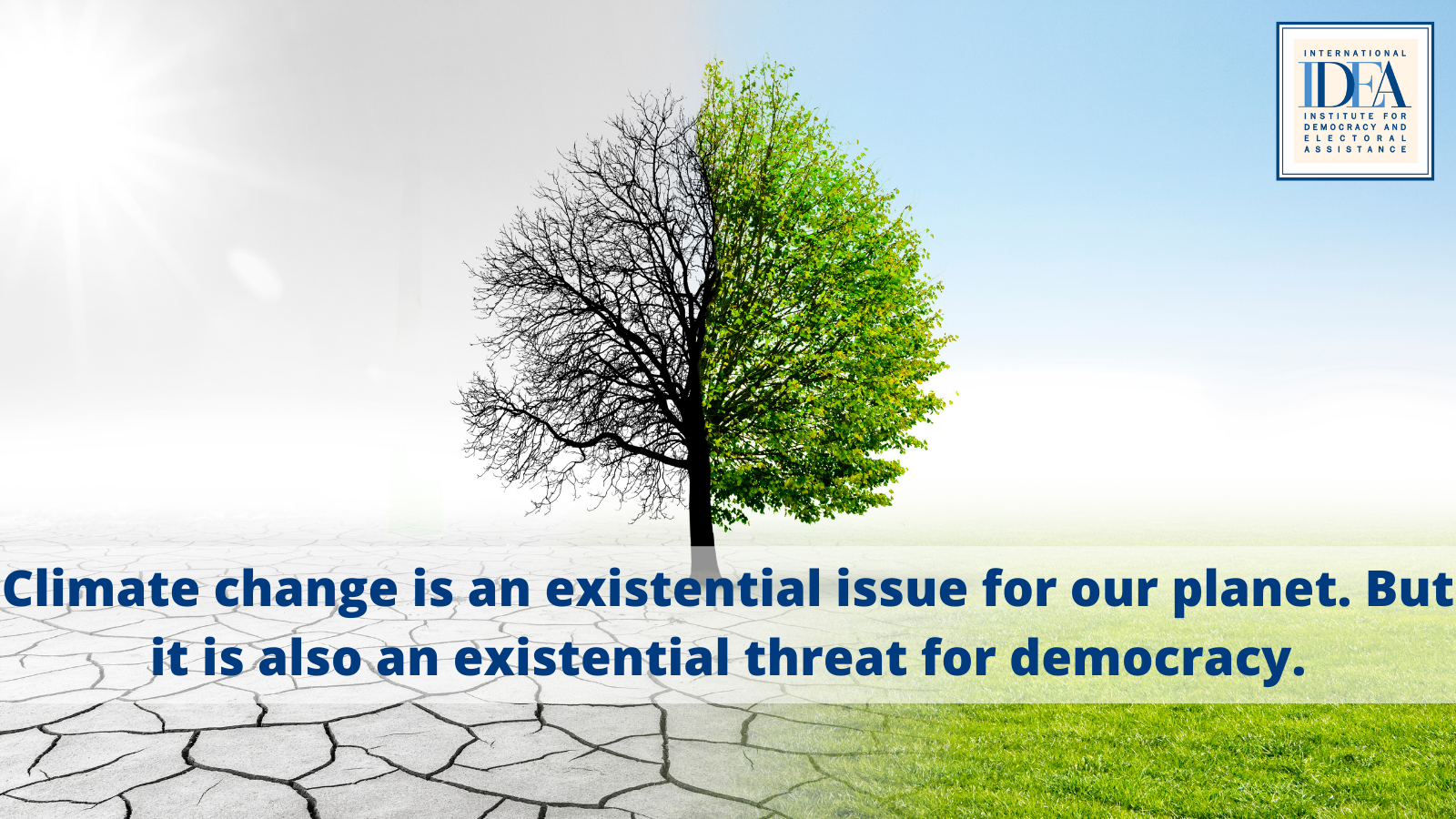 An Intergovernmental Panel on Climate Change (IPCC) report released on Monday shows, with clear and overwhelming scientific evidence, that climate change is a looming, existential threat for our planet. The massive climate changes that we are all starting to experience, from wildfires to extreme temperatures, are also a threat for democracy.
Esta nota de prensa está disponible en español.
As global leaders head towards climate negotiations in Glasgow this year with the IPCC's Sixth Assessment Report in mind, we must also tie in climate change discussions with an urgent agenda to help democracies rise to this challenge with more effective and innovative governance. For International IDEA, this is our priority, and we stand ready to support democracies in this task.
The report highlights how governments must drastically reduce their greenhouse gas emissions in the next few decades to keep our global system stable. Democracies, which comprise over half of the emissions globally, with 15 democracies amongst the top 20 CO2 emitters, must be central to this transformation. 
Democracies must show their worth as the only governing tool to deal with a crisis that is impacting democratic governance with its effects on food security, migration, water scarcity and the financial impact of extreme weather events. Otherwise, the vacuum will be filled with far harsher but less effective governance models. As has been the case with the Covid-19 pandemic, some supporters of authoritarianism—most notably China—see the climate crisis as an opportunity to prove the virtues of centralized decision-making and undermine democracy's reputation to deal with these urgent challenges. Democracies must show their worth, urgently.
The report highlights that governments have a short window of opportunity to keep global temperatures to manageable levels. But it is only one, narrow window. Democracies must act now to save our planet and the system that can best forge global, sustainable policies that will fairly share its increasingly scarce resources.