Back to overview
International IDEA helps the European Commission on its European Democracy Action Plan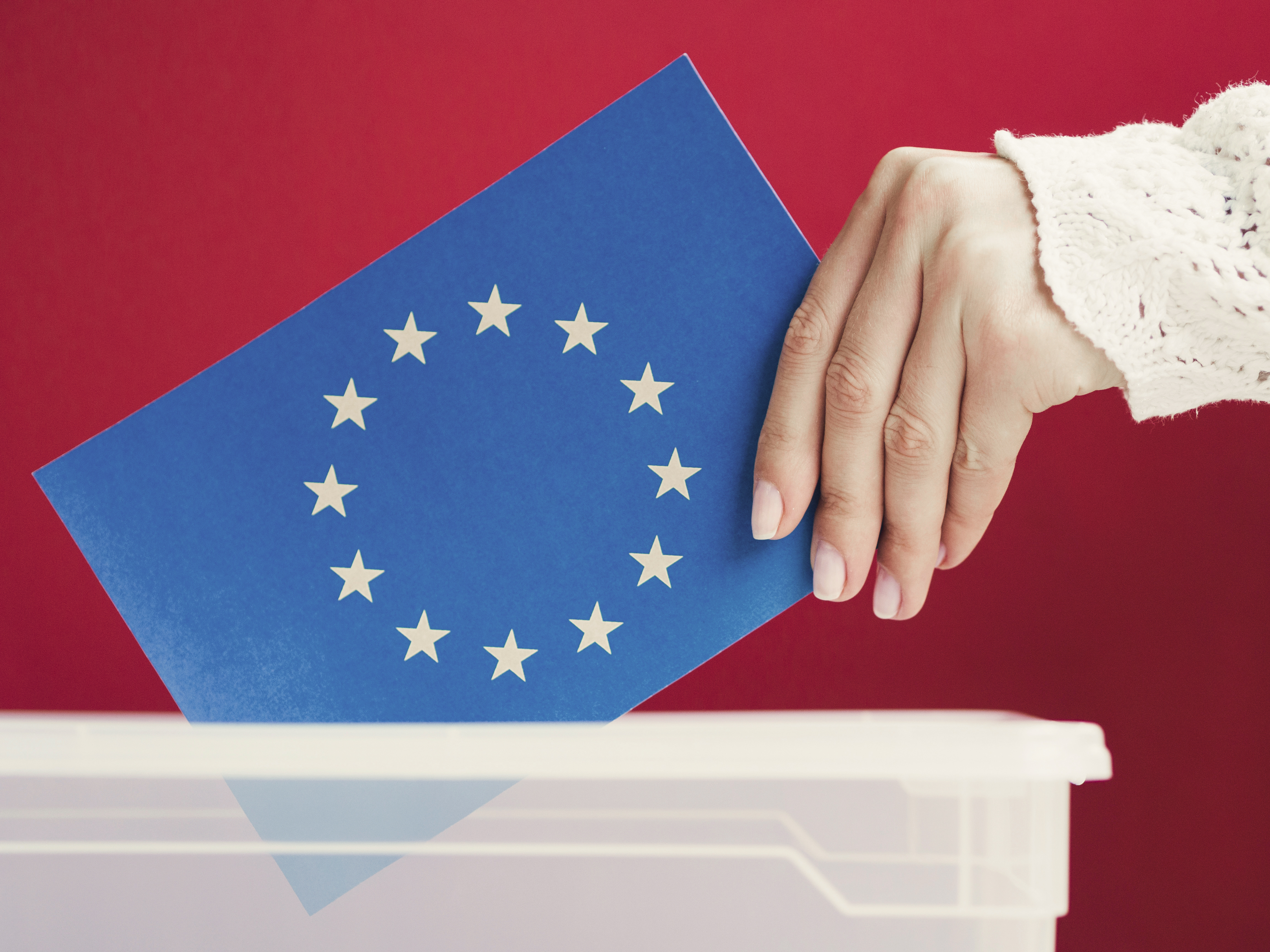 Image Credit: Freepik, freepik.com
The European Union is currently preparing a European Democracy Action Plan, to be released by the end of 2020. The plan's purpose is to ensure that European citizens are able to participate in the democratic system through informed decision-making free from unlawful interference and manipulation. The action plan will also build on the lessons learnt from the COVID-19 crisis and include measures on electoral integrity, media freedom and pluralism, and disinformation.
Since June, International IDEA has helped the European Commission collect the expertise for its Action Plan. As a global organization of 33 member states, from Sweden to South Africa and Brazil to Australia, International IDEA is often able to connect the EU with democratic experiences elsewhere, and vice-versa. In the past, it has been able to convene European and non-European democracy actors around the topics of Artificial Intelligence and Democracy; Cybersecurity in Elections; and the Impact of COVID-19 on Democracy. 
In June, International IDEA organized a series of roundtable meetings on 'Online Political Advertisements and Microtargeting', with the European Commission's Directorate-General for Justice and Consumers (DG JUST) and the Dutch Ministry of the Interior. The events brought together the European Cooperation Network on Elections and electoral commissions from outside Europe to discuss how to regulate and oversee the quickly growing phenomenon of online political ads.
This month, International IDEA released a Position Paper with recommendations for the European Democracy Action Plan. Recommendations focused on: Artificial intelligence and democracy; Online political advertisements; Cybersecurity in elections; Democracy at the EU level; and the Impact of COVID-19 on democracy. Lastly, International IDEA co-signed the joint statement "5 Demands for an Ambitious European Democracy Action Plan", initiated by the European Partnership for Democracy (EPD).
Democracy is under threat globally, and Europe is no exception. International IDEA's mission is to bring together global experiences, helping to ensure that democratic reforms in Europe and those globally are stronger than the sum of their parts.