Back to overview
Increased need to strengthen the capacities of Haitian local elected officials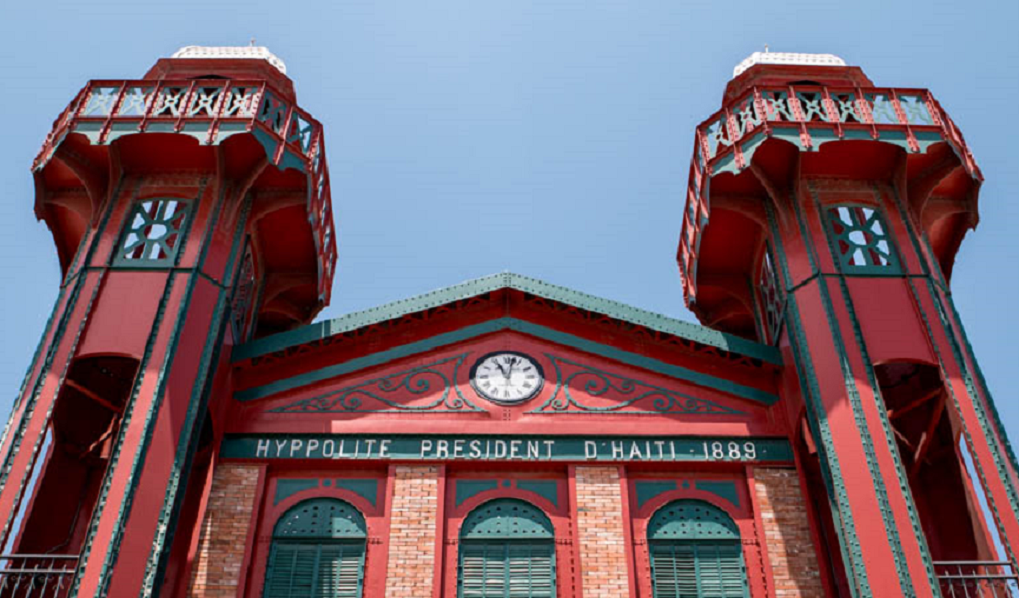 Hyppolite market before it took fire on February 2018. Photo credit: Carsten ten Brink, 2014.
On 13 and 18 February 2018, two major fires ravaged two important public markets in the country's capital, the Hyppolite and Port marketplaces located in downtown Port-au-Prince. The traders have suffered estimated loss of several thousand US dollars while the authorities, who formed an inter-ministerial commission under the leadership of the Ministry for Women's Affairs and Women's Rights to support the victims, have still not presented the official balance of the damages recorded.
As part of the national heritage, the Hyppolite market was built in November 1891. It was partially destroyed in a 2008 fire, and then severely damaged in the 2010 earthquake. A private company Digicel contributed to rebuild this one in 2011 and it has cost more than USD 276,000.
As per public opinion, however, there is a lot of speculation about the possible causes and the alleged perpetrators of these disasters. An investigation has been opened to determine the causes of the fires and, where appropriate, punish the perpetrators.
For more than a decade, municipalities have faced a recurring problem of marketplaces destroyed by fire without the material, financial and technical capacity to prevent and respond to fire hazards when the situation arises.
There is a lack of coordination between the officials of the regional office of clean water and sanitation, service providers responsible for water supply for the metropolitan area, and local elected officials. Of the 126 fire hydrants registered in the capital, only three are continuously supplied with water, the others are only intermittently supplied with water. In addition, only a few town halls have their own fire department.
It is important to mention the relevance of this sector in the national economy. In these public places, investments are important and the trade is often informal, in a country where informal employment represent 57.1 per cent of the jobs, according to a survey conducted between October 2007 and March 2008 (in French) by the Haitian Institute of Statistics and Informatics (IHSI) on employment and the informal economy. The latter are, most of the time, a means of survival for these merchants from the most disadvantaged strata of the society.
Convinced that democracy and development are closely linked, the International IDEA office in Haiti pays particular attention to supporting municipalities to respond transparently to the daily needs and concerns of their population. With this in mind, the Institute continues its work of strengthening elected representatives' capacities by continued support to the Federation of Haitian Female Mayors, through trainings, policy advice, and support towards the development of a website, among others. It also encourages citizen engagement through the development of advertising spots for tax mobilization and promotes the accountability of city councilors.