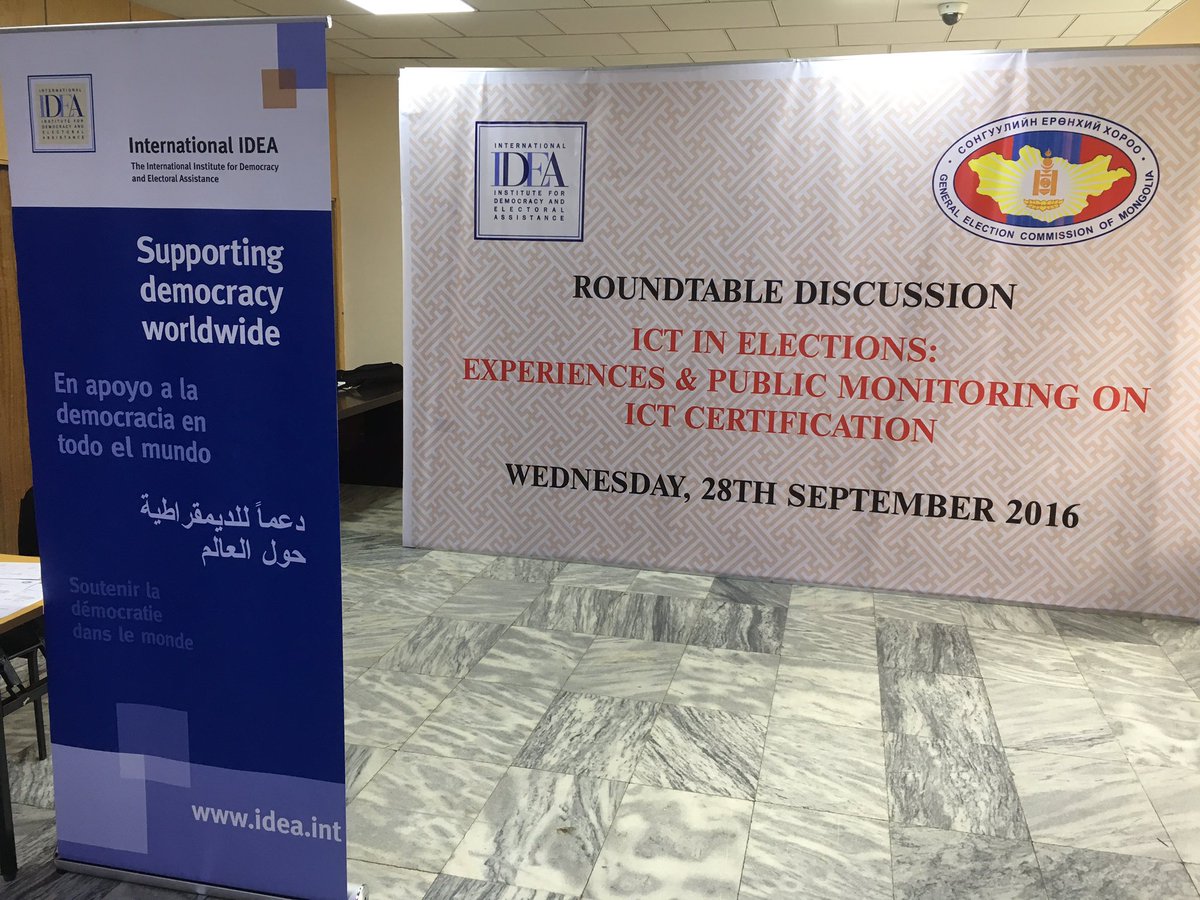 Banners from ICTs in Elections Tech Tour in Asia
Electronic voting, biometric registration and other information and communication technologies (ICTs) are increasingly used by electoral management bodies around the world. But do electronic voting systems and complex registration systems have the trust, efficiency and transparency that the public so demands?
To delve into the appropriateness and sustainability of such solutions, the International Institute for Democracy and Electoral Assistance (International IDEA) is embarking on an elections tech tour of four Asian nations for a series of roundtables that look at specific experiences. Kicking off in Indonesia on 19 September, the tour will then move on to the Philippines, the Republic of Korea and Mongolia to engage with a number of audiences and stakeholders.
The schedule:
Indonesia (Jakarta, 19-20 Sept – Roundtable takes place on 20 Sept)
Much discussion has taken place in Indonesia towards introducing electronic voting. This is closely tied to the ongoing challenge of building public trust in elections. The Indonesian leg of the tour will follow up on International IDEA's 2010 e-voting workshop in Jakarta.
The Philippines (Manila, 22-23 Sept – Roundtable takes place on 23 Sept)
The Philippines has several years of experience with automating the electoral process, which includes stringent legislative requirements for transparency and certification of election technologies to ease remaining deep-rooted distrust. Their recent electoral experience provides useful insights into the ever-expanding global knowledge resources on ICTs in Elections.
Republic of Korea (26 Sept)
In the Republic of Korea, International IDEA will have the opportunity engage with the National Election Commission of Korea and election ICT experts. Knowledge resources will be presented and areas for potential future collaboration will be explored.
Mongolia (Ulaanbaatar, 27-28 Sept – Roundtable takes place on 23 Sept)
As Council of Member States Chair of International IDEA in 2016, Mongolia intends to share their experience in introducing technology to their electoral process. To this end, an election ICT expert from the General Elections Commission of Mongolia will join the tour. Mongolia's technological solutions have provided inspiration to their Kyrgyz neighbours and their experiences will be compared to principles and international practices found in International IDEA's knowledge resources. To mark the end of the tour, International IDEA will get the opportunity to exchange views with the General Elections Commission and ICT experts on present and future opportunities and challenges.