Back to overview
Dutch state commission uses International IDEA recommendations on digital microtargeting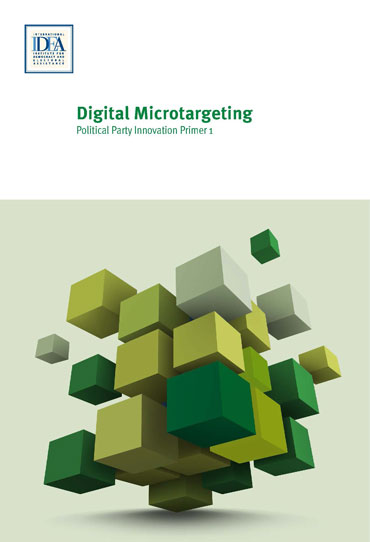 International IDEA provided input on digital microtargeting as long-term electoral support to reduce invalid votes
In December 2018, the Dutch State Commission on the Parliamentary System published its report on the ability of the parliamentary system to adapt to societal changes. The report bases several of its recommendations related to political microtargeting on input provided by International IDEA, as announced by the commission's secretary.
Before the report was published, International IDEA met with the commission several times to provide written and verbal input—especially to the sections on political microtargeting. International IDEA based its input on its publication on Digital Microtargeting, its past events with European and US political parties on digital innovations in political parties; and its work with international microtargeting experts to support political parties in several European countries.
The Dutch government, in its response to the commission's report in June 2019, announced it will adopt the commission's microtargeting recommendations and introduce regulations in a new political parties law to prevent the spread of inaccurate or biased information during election campaigns.
As a follow-up, International IDEA organized an international microtargeting round-table for European oversight agencies, co-hosted by the Dutch Ministry of the Interior. The round-table unpacked the commission's recommendations by inviting representatives of European oversight agencies from Germany, the Netherlands and the United Kingdom to compare their practices of oversight enforcement.
Through advisory services, International IDEA supported the Dutch Commission on the Parliamentary System to prevent and mitigate threats to democracy posed by political microtargeting.
Read more stories about International IDEA's results in our Annual Outcome Report 2019: Democracy In Action.