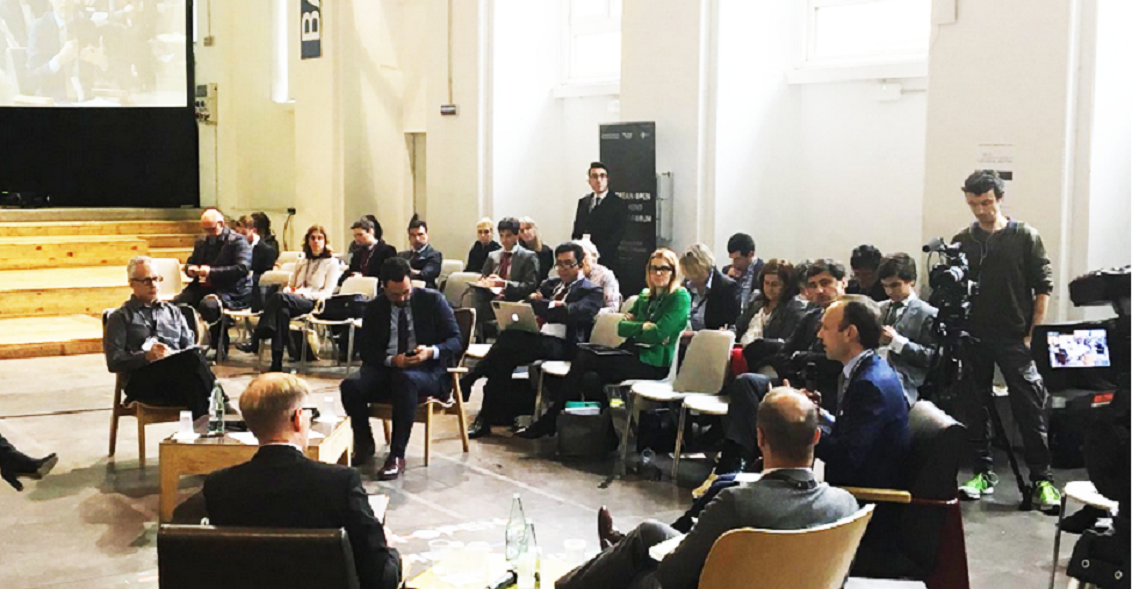 Photo credit: International IDEA
What does the future hold for citizen participation? This is what European leaders came to talk about in Milan, Italy on Monday, 5 February 2018. At the European Open Government Leaders' Forum, co-organized by the Open Government Partnership and the government of Italy, a mix of government ministers, civil society leaders and international organizations gathered to analyse the decline of citizen participation. 
But is participation really in crisis? The Global State of Democracy index that International IDEA published last November shows that democratic participation in Europe has been in good shape since at least the early nineties. In fact, the three mainstays of democratic participation—electoral participation, civil society participation and direct democracy—have either stabilised or gone up over the past twenty-five years. Why then the despair?
Of course, the optimism over formal modes of participation tells only half the story. Since the early two thousands, citizens have increasingly mobilised in informal ways. Sometimes popularly referred to as the march of protest, citizen insurgencies, or the rise of populism, such movements have changed the way citizens participate in European democracies. This other half of the story of participation is happening on the streets as well as online. One study showed that between 2006 and 2013, street protests across the globe increased by a factor four. The online explosion of participation needs no mention.
What then is the future of citizen participation? Some broad strokes: first, the winners of citizen participation will be the connecters: those that connect the formal to the informal spheres of participation. That means linking street protests to elections and parties, and social media debates to civil society initiatives. Secondly, with a new plethora of participation options, citizen will become more selective of how and when they engage, participating only in initiatives with political impact. Therefore, the synchronisers that bring citizens, politics and governments in step with each other around common political action will come out victoriously.
The Forum also discussed the role of digital technologies for citizen engagement. In its Digital Parties Portal, International IDEA has gathered the many online tools that political parties use today to engage citizens. Two types form the most successful ones: those that provide an interface between online and offline citizen participation. And, secondly, those that work as a two-way street, not only 'mobilising the masses' but also allowing the masses to 'mobilise politics'.
The European Open Government Leaders' Forum will continue for four more days under the umbrella of Italy's Open Government Week. With Italian elections less than a month away, the formal and informal spheres of participation are already coming together in Milan.